Girls Waterpolo Competes in CIF
The Girls Waterpolo team had an overall record of 16-14 at the end of their season. Despite taking losses in league with a 1-5 record, Girls Waterpolo qualified to compete in CIF. 
Their first league game took place on Jan. 11, against Capistrano Valley High School . Unfortunately, Aliso Niguel lost their game against Capistrano Valley with a tight score of 7-6. 
Their next game was on Jan.18 against Mission Viejo High School where they achieved a major victory by defeating their competitors with a score of 11-10. Their next game was only two days later where they would be facing off against Trabuco Hills High School where they put up a good fight, yet lost by a score of 13-8. 
On Tuesday, Jan.25, the Aliso Niguel Girls Waterpolo team once again faced off against Capistrano Valley in a home game. In another intense game, the woverlines were still unable to defeat them and lost by a score of 6-5. Then, on Thursday, Jan. 27, Aliso Niguel played against Mission Viejo again where they lost in a close match off 11-10. In their final league game, the team played against Trabuco Hills in a home game. The final score was 9-8 and despite losing this game, the team still qualified for CIF. 
While competing in CIF, the Girls Waterpolo team only faced off against Costa Mesa in a game where they lost 7-6. This game ended their season, but competing in CIF was still a very notable achievement for the team.
Emily Lipscomb (11), who is co-captain of the Girls Waterpolo team mentioned that it was an amazing experience for the team to be able to compete in CIF. She adds that despite challenges along the way, "our team was able to push through and do our best till the end." 
In addition, Lipsomb explained that she was particularly excited to see the growth of the new player in the program in the following season and continuing to build lasting relationships with her teammates. 
Similarly, Natalie Claar (11) described that all the players on the team "have an amazing connection that translates very well into the pool." Furthermore, she explained that she looked forward to playing with her close friends for the last time as a senior next year. 
Throughout the season, the team invested hard work into their morning and afternoon practices. Despite injuries and illness affecting the team, they were still able to compete to the best of their ability. 
Leave a Comment
About the Writer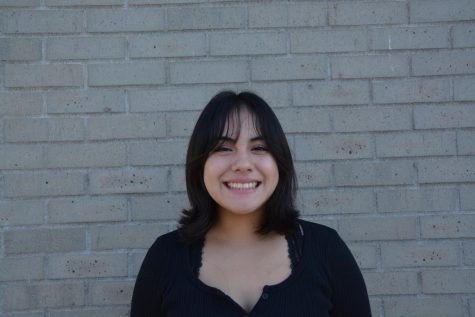 Ashley Aguirre, Senior Editor
Ashley is a senior at Aliso Niguel High School. This is her third year writing for the Growling Wolverine Newspaper and she is now a Senior Editor. In...