Linkcrew Highlights Freshman Activities
Linkcrew is a club and a class here at Aliso Niguel High School that promotes leadership building skills and encourages upperclassmen students to help out younger students, especially freshman.It focuses on leadership skills Recently, linkcrew has been highlighting freshman games and motivating students to go support in the stands.
Most attention whether it be on the daily announcements or on social media goes to varsity games and players. This in turn leads to the most students participating in the stands going to games where upperclassmen are competing. 
Mrs.Sepe, the coordinator of linkcrew explains that it was important to give attention to freshman extracurriculars because it will "bring lovegevity to the sport" and further invigorate younger students to continue with their sports.
Alongside this, Mrs.Sepe adds that it would "bring a whole atmosphere of school pride not just in the froshop but all the levels."
Additionally, linkcrew has been holding "freshman tutorials" during student choice tutorial to held out freshman students. Members of linkcrew go to these tutorials with the purpose of giving freshman advice on topics such as time management and advice for classes next year. 
Mrs.Sepe explains that it is vitale that upperclassmen join linkcrew because they are the most experiences on the matters of high school and it's a way they foster "a sense of community and pride at school."
Besides ASB, linkcrew is the only other leadership class that is available on campus. It is a great option for students who might not be as outgoing but still want to actively participate in the school community. Linkcrew also heavily utilizes social media, which appeals to many students at Aliso Niguel. 
Isabelle Fabruada (11), a member of linkcrew explains that it's beneficial for upperclassmen to join linkcrew because it not only  "develops your leadership skills" but it also "gives you access to more volunteer opportunities." 
For those who are searching for more community involvement and service hours to present to their future colleges, linkcrew provides this while also encouraging students to become role models at their school.
Leave a Comment
About the Contributor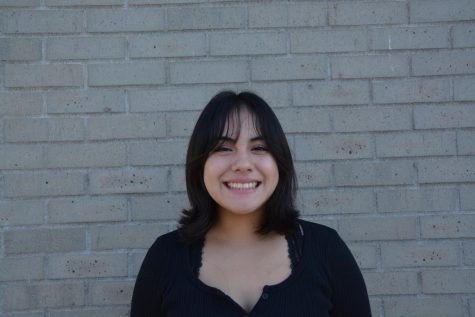 Ashley Aguirre, Senior Editor
Ashley is a senior at Aliso Niguel High School. This is her third year writing for the Growling Wolverine Newspaper and she is now a Senior Editor. In...