Newhart Middle School Altercation
      In an unexpected altercation, Fred Newhart Middle School in Mission Viejo has been under fire for a recent altercation between two groups of students. According to various eyewitness accounts, during lunch break on the 20th and 21th of Jan., a group of LGBTQ supporters got into an argument with a group of Christian students. Two students got on the lunch tables and began to wave pride flags, while to counter this another group of students got on another table and waved crosses at the students yelling "you shall seek forgiveness," followed by Bible quotes.
     According to Principal Judith Murphine in a letter sent out to families, "there was no violence toward any student" despite the rumors. Although after this statement was spread, a fight between a Newhart student and a student from another school arose. The following Monday the fight broke out and a video showed the student being repeatedly punched, standing next to another student who had a pride flag draped over their back.
     As of now, there has not been any details if the fight was related to the altercation between the LGBTQ students and the Christian students. In another letter to families, Principal Murphine stated how "Unfortunately, at the end of the day today, a student from another campus came to our school and engaged in an altercation with one of our students.'" 
     Parents and fellow worried students have asked if there has been more violence, which Murphine has rejected. Murphine has only stated that there was no violence in the Thursday and Friday demonstrations.
     As of now almost all flags are now barred from the school to prevent these situations from ever happening again, but crosses were not barred from students. For the first few days after the altercation, there were sheriff cars outside the school in order to ensure safety, but as of now the students have calmed down and no altercations have occurred.
View Comments (2)
About the Contributor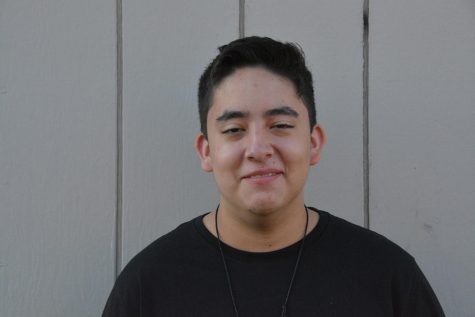 Armando Rodriguez, Staff Writer
Armando is a Senior at Aliso Niguel who loves stepping outside of his comfort zone and is super excited to write for the newspaper for his last year. He...