Girl Scout Cookies
2022 welcomes everyone's favorite time of year, Girl Scout cookie season! For about six to eight weeks from January through April, Girl Scout cookies are sold nationwide.
Girl Scouts have been selling cookies for over a hundred years, a means to finance their troop activities and support community service projects. Nowadays, most of the money made from the girls stays local, funding their projects for the next year. Other revenue goes to aid girls in underserved areas and maintain those camps.
The Girl Scouts are selling their cookies for their usual price of five dollars a box. This year, there are 12 flavors of cookies with some additions among the well known classics. 
The usual offers of Thin Mints, Shortbreads, Caramel deLites, Lemonades, Peanut Butter Patties, and Do-si-dos are here to stay. The new additions include Aventurefuls, Caramels Chocolate Chip, Girl Scout S'mores, Lemon-ups, Toast-Yays, and a gluten free option, Toffee-tastic.
Locally here at Aliso Niguel, we have many wonderful Girl Scouts proud to serve our community.
Sydney Medta (10) expands on her upcoming plans with the Girl Scouts, sharing, "my goal is to join the Girl Scouts Committee as the Senior delegate as well as host more charity events."
In her same troop, Abigail Ulrich (10) adds that in Girl Scouts, "I get to meet lots of new people and make friends for life." 
Selling cookies together, Girl Scouts both give back to the community and develop skills to help them be leaders in their future endeavors. Locally and on a larger scale, the hard work of Girl Scouts has been a role model for young girls, demonstrating how possible it is to support the collective and make a difference. The cookies themselves have become a staple in our society each year, and with the pandemic, normalcy felt by their return is appreciated by all.
Here on campus at Aliso, the cookies are hit among all students, each having their own pick for the favorite cookie. Out of a poll of 35 students, the top pick by far was Thin Mints, taking the lead with 14 votes. Other popular votes included Caramel deLites, Lemonades, and Peanut Butter Patties.
Now with cookie season in full force, make sure you get a box before it ends!
Leave a Comment
About the Contributor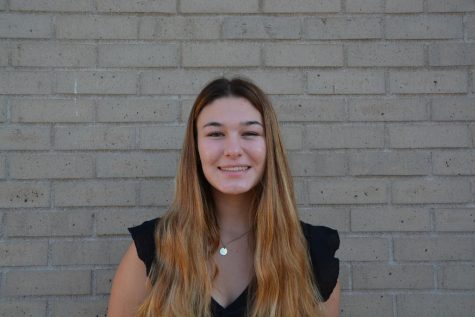 Jordan Gallo, Staff Writer
Jordan is a junior at Aliso Niguel and this is her second year on the Growling Wolverine staff. She enjoys creative writing and is excited to get out of...