Tom Brady Retires After Illustrious Career
On Saturday, Jan. 30, ESPN's Journalist Adam Schefter broke the news that Tom Brady, widely known as the Greatest of All Time (GOAT) in the sport of football, will retire after 22 seasons. However, numerous reports declined the statement. Even Brady, his agent, and his father informed the Tampa Bay Buccaneers and the world that the GOAT had not come to a decision yet.
  This revived the hope of Brady fans across the world as people were excited that their favorite player had not confirmed his retirement.
  However, on Tuesday morning, Feb. 1, Brady made a long Instagram post officially announcing his retirement from the sport of football. His career was embellished with numerous awards like his record-breaking 7x Super Bowls, 5x Super Bowl Most Valuable Player (MVP), 3x NFL MVP, 15x Pro Bowler, 10 Super Bowl appearances, most career Quarterback Wins (243), Most Career Passing Touchdowns (624), Most Career Passing Yards (84,520), and more. He played 20 seasons with the New England Patriots and two seasons with the Tampa Bay Buccaneers.
  However, in his Instagram post, he only seemed to thank the Buccaneers organization rather than the Patriots organization, where he spent 20 years playing. This raised many eyebrows as his departure from New England held a great deal of speculation because of his alleged rocky relationship with Coach Bill Belichik. However, after his post, he did thank the organization and even called his former coach the greatest coach of all time. This gave a sense of closure on both sides. 
  After calling it quits on his illustrious career, Brady received flowers and praise from former players, teammates, coaches, friends, other athletes, and celebrities around the world.
  After 22 seasons of pure greatness, the National Football League will miss its greatest player of all time. He has been the epitome of a winner and will continue to live on as the new generation of quarterback's idol. Many quarterbacks in today's game, who have played against Brady, like Mac Jones and Patrick Mahomes, will ensure that they carry the future of NFL Football.
  As Brady hangs up his cleats for the final time, he wants to pursue some of his retirement hobbies, like golf. However, he has said that he is happy with his decision now, but that may change down the line in about six months. Many believe that Brady will suffer from dire eagerness to hit the field again. With all this being said, do not fret Tom Brady fans, there is a possibility that the GOAT can return. However, it is likely that he will maintain his decision. Overall, Brady will hang up his cleats and leave at peace from the game of football.
Leave a Comment
About the Contributor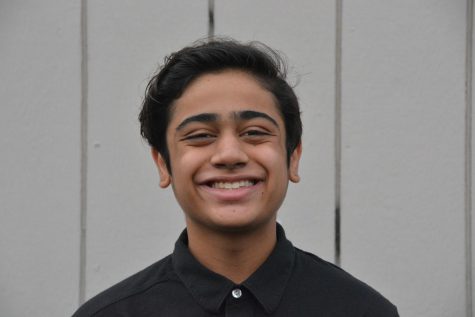 Anesh Solanki, Editor-In-Chief
Anesh is a senior at Aliso Niguel High School who is excited to continue his journey in the art of journalism as the Editor-in-Chief of the Growling Wolverine....