Best Electives for 2023
The 2023 school year promises a myriad of electives, a couple being completely new to Aliso. Some are purely recreational while others could give AP credits. It's also a good way to meet people who are interested in the same subject. 
For the first time, AP Seminar is offered to students who are interested in research and collaboration. Mrs. Rose, the head teacher, says that AP Seminar is supposed to teach students "how to find reliable evidence, develop research topics, asking evidence-based questions, tips on public speaking, how to defend arguments and how to work in a research group." 
This class will help students develop skills that they'll need for college, whether their major deals with researching and writing, or if they want to pursue a masters or doctorate since they need to defend their thesis papers. The good news is that this class doesn't give much homework at all since a lot of the work is done in class. 
Mrs. Rose explains that the first semester is dedicated to team building, getting to know classmates and how to work with people. Second semester is for forming research groups and preparing for the AP project. Since the students will have already gotten to know each other, they will have an understanding of each other's skills and be able to work well together. 
It isn't meant to be a regular English class; it's supposed to be fun and related to present real world problems. Students can research topics that they are actually interested in. Other schools have shared what projects their students have worked on, such as researching if hip-hop relates to crime rates or women in gaming. 
AP Seminar is relatively very new to the AP system, and it actually is part of a two-year program called AP Capstone. AP Seminar is a prerequisite to AP Research, and if students take the entire two-year program, they have the chance to get a Capstone diploma upon graduation. This diploma looks extremely good on college applications since it shows that the student can commit to something and work with others. 
Another great elective to take is AP Art History. Aliso's course catalog explains that this class is the "equivalent to a two-semester college survey course exploring the nature of art, art making, and responses to art. By investigating specific course content of 250 works of art characterized by diverse artistic traditions from prehistory to the present, students develop in-depth, holistic understanding of the history of art from a global perspective." 
Students research, discuss and write about historical artists and interpret their works. Along with studying art across various time periods, this class fulfills the art or world language requirement to graduate high school, and the Visual and Performing Arts(VPA) requirement for UCs and Cal States. There is an AP test at the end of the year, but that gives college credit and boosts grades. 
Creative Writing is also another new elective that is available next year. Mrs. Torres, the head teacher, has actually been trying to teach it for seven years now. She excitedly says that "students will be learning to channel their creativity into a variety of different writing forms and genres, such as novels, poetry, flash fiction, and screenplay. They'll also be learning how to stick with something and finish it, which is something that a lot of aspiring writers struggle with." 
This class is perfect for students who are interested in narrative writing but have trouble making time for it. Mrs. Torres reassures that "the class isn't meant to be a burden or an extra hour of homework. It won't have the same workload as a regular English class. A lot of our work will be done in class, and hopefully, if the student really likes to write, the 'work' won't feel like work." She mentioned that she has loved writing since the third grade and that it's a dream come true to finally be able to teach it. 
These aren't the only ones available; there are so many more electives that are worth taking, such as a world language for the Seal of Biliteracy at graduation or Forensics and Biotechnology that are 5.0 courses to boost grades. Others like Orchestra or Choir are great for fulfilling the VPA requirement for colleges. ASB and Link Crew gets students involved in the student body where they can become leaders.
Any elective is a great choice; there's no way to go wrong. Whatever students choose for next year and years beyond, hopefully the class will be memorable and edifying for their passion and future.
Leave a Comment
About the Contributor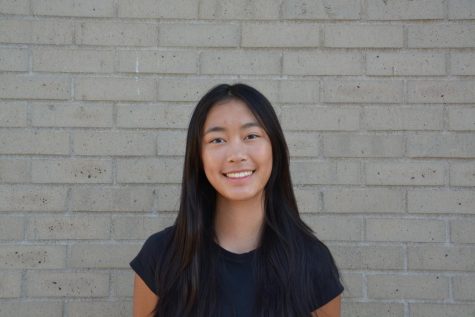 Eunnie Wu, Copy Editor
Eunnie is a junior at Aliso Niguel high school and is starting her second year in the Growling Wolverine. She is involved in Link Crew and swim, and in...