Advisement Week
As the second semester of the 2021-2022 school year pushes onward, Aliso Niguel's usual  "Advisement Week" is finally here! For students, this means it's time to think about their courses for the next school year.
Beginning on Thursday Jan. 20 and Friday Jan. 21, the guidance team will be visiting English classes to discuss the advisement process and  selecting courses on the Aeries Portal.
The student portal will be open on Jan. 24 for two weeks for students to enter their course requests for next year. 
Mrs. Berg, guidance counselor for students with last names Cl-Gra, elaborates that "students might go in [to the portal] and see that a lot of their classes have been picked." These classes might include english, math, or history that are based on previous grades and teachers recommendations. In addition to their core classes, students get to pick their electives and may select any advanced courses they wish to take.
The next step in the process is for students to meet one-on-one with their assigned counselor. These meetings will take place throughout February and March. Together, they will talk over the student's chosen course requests and their requirements, "finalizing" their choices for next year.
Offering advice for the students as they think about their future schedule, Mrs. Berg describes how "it's super helpful for students to know if they want to do a two year or a four year track after graduation." This allows the counselors to know an individual's requirements and keep on the path to meet their goal.
Although it may seem like a stressful decision to choose courses this spring, it is crucial that students input their choices on Aeries. Without selecting their top picks on the portal, a student will have lowest priority for their electives or have them chosen for them.
Despite its scary impression, there is a lot to look forward to during advisement. Aj Gutierrez (9) tells "I am excited to take Model UN class and AP Euro."
Similarly, Kasuma Vasireddy (9) expresses how she is "currently hoping to take AP chem, world history, and honors pre-calculus." 
Wolverines, with advisement fast approaching, remember that a variety of possibilities and support are always available here at Aliso Niguel.
Leave a Comment
About the Writer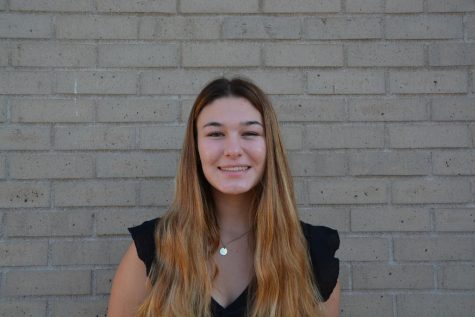 Jordan Gallo, Staff Writer
Jordan is a junior at Aliso Niguel and this is her second year on the Growling Wolverine staff. She enjoys creative writing and is excited to get out of...