Martin Luther King Jr. Day
On Jan.17,  2022, it will be 27 years of the holiday that commemorates a national icon, Martin Luther King Jr. Although not a day where people hand out gifts or see fireworks, it is most definitely a day that deserves to be celebrated. Kids and adults all around the world may just see it as a day off, but it is a truly important holiday.
It honors a man that put his life on the line to deliver equality for Black people in order for them to have the same opportunities as everyone else. This holiday marks history, being the first ever to celebrate an African American's achievements. He wanted to provide justice for Black culture in a nonviolent way, which is why he created many protests and marches that contained no harm. 
He has made a huge difference in the world, such as during the Civil Rights Movement, he was brave to stand up for those who could not. Through his work speaking out against racial discrimination, he was one of the major influences for the Voting Rights Act of 1965. This Act finally allowed the ability for Black people to vote, when before only white men had the opportunity. 
He also laid out the path for The Civil Rights Act that gave African Americans equality when working in a career. Without Martin Luther King Jr there is a possibility that African Americans would have much less opportunities than they do now. 
But that is not to take away from how much more needs to be done to truly change the way our world works. Just recently there have been many news stories about Black injustices and harmful inequality to those in the United States. In no way shape or form is it correct to separate people's freedom based on their skin color, the lesson that Martin Luther King was preaching.
The situations we are facing in the world today are shining a light on the importance of Martin Luther King Jr's words and his push towards justice. If one is wondering how to properly celebrate Martin Luther King Jr. day, it is important to stick by Black people and continue fighting for their equal rights.
Leave a Comment
About the Contributor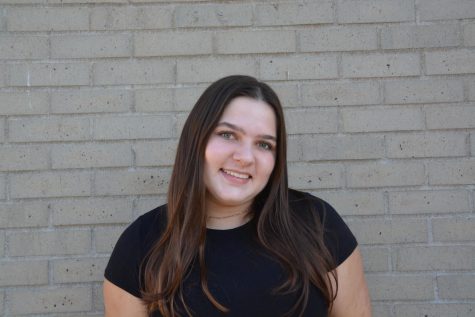 Madelyn Pelle, Copy Editor
Madelyn is currently a junior at Aliso Niguel High School and this is her second year on the newspaper. She enjoys practicing and competing with the school's...