Dance Team Entering Competition Season
After taking part in online competitions for about a year, the dance team was ready to get back in action on the live stage. On Jan. 8 they participated in their first competition of the season, held in the main gym of Aliso Niguel High School. It was a CADTD competition which stands for The California Association of Dance/Drill Team Directors and was hosted by Aliso Niguel's very own Dance Appreciation. 
But for the rest of the season, they will be competing at USA competitions and one more CADTD, then near the end of March, they will be traveling to USA Nationals in Anaheim. This nationals event will include dance teams from all over America and a fun trip to Disneyland along the way. At the recent competition they competed against certain teams such as Walnut and Thousand Oaks High School, both who came ready to win.
The Aliso Niguel dance team took home first price for their Medium Lyrical and Character routine. For their character routine, the team portrayed a chess game with intricate details that matched an actual round played by their coaches Anthony Tuason and Jillian Dean.
 Their medium hip hop routine came in second place and they go straight back to practice to make changes for the next competition. Melia Ramirez (11) elaborates on "the adrenaline rush you get, the pressure to hit everything right and the huge payoff when you do." The team always has to remember that the most important thing is to never give up and keep striving to be better than last time.
But they also remember to have fun along the way, by joining a dance off and going full "teal out" at the awards ceremony for team bonding. And even if they do not win, the most important reminder is that they tried their hardest and are there to have fun. But of course, they are a competitive team and want to win, which is why practice never ends, but neither does the passion, because dance is what they love to do.
 Ridhima Adhikari (10) notes that as competition season evolves she wants to see "how we can take the scores we get in our comp and use them to improve our dances/performances just overall seeing an improvement with choreos and hopefully with our scores." If you are unable to see them in action at competitions, they are also performing during halftime at certain Basketball games and in the upcoming Winter Pep Rally. 
Although an all around season sport, the dancers enjoy every minute they get to spend with some of their best friends and teammates for life. They will soon have to say farewell to the seniors and welcome new members, an ever revolving team that continues to persevere through hard times.
Leave a Comment
About the Contributors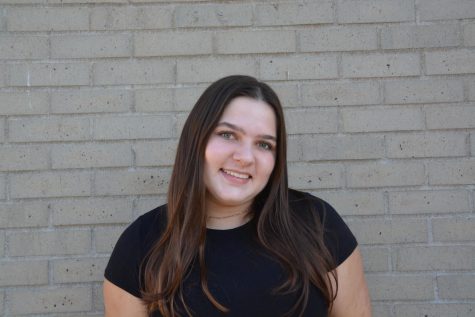 Madelyn Pelle, Copy Editor
Madelyn is currently a junior at Aliso Niguel High School and this is her second year on the newspaper. She enjoys practicing and competing with the school's...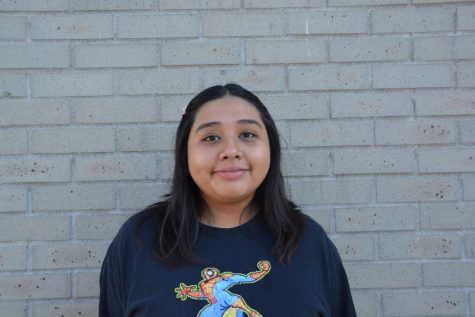 Jaylenne Pliego, Photographer
Jaylenne is a senior in high school, and likes listening to music and editing. She also enjoys writing articles.