Taylor Swift Releases "Red (Taylor's Version)"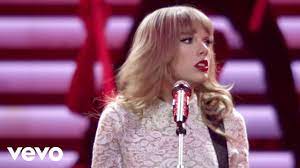 Taylor Swift released her second re-recorded album on November 12, 2021. She re-released her album entitled "Red" and named it "Red (Taylor's Version)". The original "Red" album was released back in 2012.  This album includes 30 tracks. Rumor is that the album is about Swift's ex-boyfriend, Jake Gyllenhall. 
  The day the album was released on Spotify, Swift broke a record. She broke the record for most-streamed female in a single day with about 90.8 million global streams. Therefore giving her a total of about 122.9 million streams. Swift's short film entitled "All Too Well" is currently sitting at the first trending spot on YouTube with 31 million views.  Additionally, Swift's music video for her song "I Bet You Think About Me" already has 6.4 million views and it is currently trending in the second position on YouTube. 
  Many celebrities have shown their appreciation for the revisited album. Halsey, Ed Sheeran, Shawn Mendes, Niall Horan, and many others showed their love for the album on social media, such as Twitter and Instagram.
  Taylor appeared on The Tonight Show starring Jimmy Fallon, on Nov. 11, 2021, the evening before the album was re-released. She also appeared on Late Night with Seth Meyers the same day. Taylor Swift was also the musical guest on Saturday Night Live on November 13. 
  Junior Saba Mishkanian has followed Taylor Swift since before she originally released the album "Red." She explained that she "honestly enjoyed the album more than [she] did when it was first released back in 2012"  "I feel like I have a larger understanding of the meaning behind the album now, and it honestly makes it better" Saba explained. Saba also added that she feels like the album is "severely underplayed…it's honestly a crisis." When asked whether she liked the new version better and if she feels like Taylor Swift has changed she responded, "I feel like it's new in the sense that she is more mature…she seems more thoughtful now, but her music still hits the same."
  Junior Saghar Naderi, who is also a long-time Taylor Swift fan, also believes that the album is "definitely not overhyped." She stated, "I think she has really connected with her fans. She did this [re-released the album "Red"] for them."
  Junior Noah Alvandi said, "I feel like Taylor really upgraded "Red" overall…it feels so much more like how she wanted it to sound…she changed production of certain songs to make them more pop because that's what she wanted the record originally to be back in 2012. The collaboration with Phoebe Bridgers "Nothing New" is amazing and one of my favorite songs." 
Leave a Comment
About the Contributor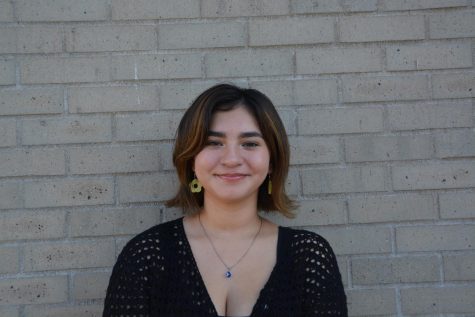 Mia Roman, Social Media Coordinator
Mia Roman is a senior at Aliso Niguel High School. This is Mia's third year on the Newspaper Staff. In her spare time, Mia enjoys listening to music and...