PSG Woman Arrested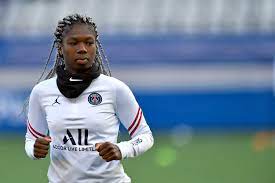 On Wednesday, Nov. 3, a player for the Paris Saint-Germain women's soccer team was arrested under suspicion that she had something to do with the attack of her teammate. Aminata Diallo was taken into custody for allegedly being involved in the injury of one of her teammates, Kheira Hamroui. 
According to the club, "Paris- Saint Germain condemns in the strongest possible terms the violence committed. Since the evening of Thursday, Nov. 4, the club has taken all the necessary measures to guarantee the health, well-being, and safety of its players," it said to NBC news. 
Diallo was apparently driving home from a team dinner with Hamraoui, another midfielder in the back of the car when two men allegedly pulled over the car at around 10:30 p.m. They pulled Hamraoui from the passenger seat of the car and beat her legs with a metal bar. 
Many people are drawing parallels between what happened with Hamraoui and Diallo, to the Tonya Harding scandal. In the article, "PSG women's player Aminata Diallo released from police custody; attack on teammate still under investigation", "The incident initially drew a parallel with the 1994 attack on figure skater Nancy Kerrigan who was hit with a police baton as part of a plan devised by the ex-husband of rival skater Tonya Harding." What resulted was Kerrigan having to leave the '94 Olympics giving Harding, another skater, a spot on the team.  If the evidence does point to Diallo being guilty, both women would have gone out of their way to ensure they eliminated the competition by any means necessary. 
According to CBS News, Diallo has issued a statement in response saying, "Aminata Diallo deplores the perfectly artificial dramatization of a rivalry between her and Kheira Hamraoui which would justify her taking it out on her teammate. This theory does not correspond in any way to the true nature of their relationship." She is still currently claiming she is innocent of the whole ordeal. 
Leave a Comment
About the Contributor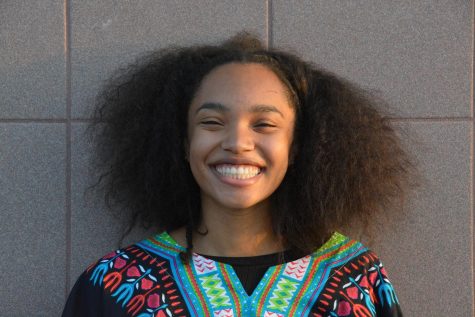 Ella Hamberry, Staff Writer
Ella is looking forward to her first year at the Growling Wolverine. She loves to read, write and have fun with her friends. This year she is looking forward...