New Information Uncovered in Gabby Petito Case
The case of Gabby Petito has recently gone from a simple missing person's case to a homicide. Gabby Petito was first reported missing on Sept. 11 after her family was unable to locate their daughter. According to an article, 'Gabby Petito disappearance: A timeline of her road trip with Brian Laundrie,' by New York Post: "Petito's family file[d] a missing person's report with Suffolk County, New York, authorities." 
This filing came after the family had not heard from Gabby since her last text message on Aug. 30. Mentioned in the same New York Post article, the last text Gabby sent to her mother stated "she didn't have service in Yosemite National Park in California." 
Ever since the filing, news outlets have been spreading the story about Gabby Petito's disappearance hoping someone would know something about their missing daughter. 
As stated by Deseret News, the family commented on how "'Brian is refusing to tell Gabby's family where he last saw her… Brian is also refusing to explain why he left Gabby all alone and drove her van to Florida."
This was in response to the Laundrie family who issued a statement on Sept. 14 saying they would be "'remaining in the background' of the investigation" (New York Post). 
Since then, a search hunt has been ongoing for Brian Laundrie.  "Laundrie's parents told police their son said he was going to the preserve on Sept. 14 and that was the last time they heard from him" (ABC News). 
On Sept. 21, a coroner in Wyoming confirmed that remains found at the Spread Creek Dispersed Camping Area campground did belong to Gabby Petito. The coroner reports that although a further autopsy is set to take place the "initial determination for the manner of death is homicide" (ABC News). 
Authorities later issued a search warrant for Laundrie on Sept. 23 for the "'use of unauthorized devices' related to Laundrie's activities after Petito's death,'" reported CNN following an FBI announcement. In the same article, "Laundrie is suspected of using a debit card and PIN for accounts that do not belong to him for charges of more than $1000 sometime between Aug. 30 and Sept. 1." 
This means that prior to the recent discovery in the park, Laundrie had a warrant out for his arrest or information that could help lead to his arrest. 
The search for Brian Laundrie came to an end following the discovery of his remains in Carlton Reserve connected with Myakkahatchee Creek Environmental Park in Sarasota County, Fla. 
According to the New York Times, the F.B.I. says, "Human remains found in a Florida wildlife area on Wednesday belonged to a man who had been declared a 'person of interest' in the murder of his fiancee."
The authorities searching in the park on Wednesday said that "… on Wednesday that the authorities had found a notebook and a backpack that belonged to Mr. Laundrie near the remains in the Myakkahatchee Park, a heavily wooded, 160- acres park in North Port, Fla." 
The discovery of Laudrie's remains comes after a coroner working with authorities noted the cause of death as strangulation. The coroner also determined her body to be outside for three to four weeks before its discovery by authorities. 
The Laundrie family following the discovery of their son's remains has not come out with a formal statement following the identification of their son's body. However, EyeWitness News Chicago noted, "They hope[d] to learn the findings of the Medical Examiner on Friday Afternoon," (abc). The Petito family also has not commented since saying they would bring their daughter's body home. 
Leave a Comment
About the Contributor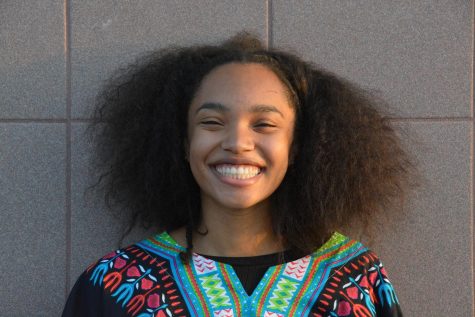 Ella Hamberry, Staff Writer
Ella is looking forward to her first year at the Growling Wolverine. She loves to read, write and have fun with her friends. This year she is looking forward...