Introduction to DA
   DA, formally known as Dance Appreciation, has been a spectacle at Aliso Niguel since 1997 and people love it every single time they step up on stage. They are a hip hop team that competes in the winter and spring and have many showcases and performances in between. Auditions are held every year and they accept anyone that fits the team, no dance experience needed.
  Kelli Murphy is the advisor and works with the head coaches Jasmine Orcaz and David Lim. Students may only see them perform at pep rallies or their annual Cabaret nights, but they also compete and win many competitions. Although only known as a club, they combine both athletic and artistic talents to completely amaze the judges.
  They combine street and modern hip hop to make something that people of all ages can enjoy. Hip hop is a very interesting and popular style because although it may look easy, it takes a lot of practice and musicality skills to get just right. While technique might not be the biggest factor when it comes to hip hop, stage presence and intricate movements are key. When making a good routine, both fluid and hard hitting choreography is seen to music from any era.
  Andrew Nguyen (10) points out that "DA has not been just a dance team but a family to me." Many see dance as a solo act, but together they are stronger and building a good team relies on team connections. Dance Appreciation members bond when dancing together and begin to see how much they mean to each other. They may get on stage and win many awards, but the real prize is the friends they gain for life.
  Similarly, Kelsey Watts (10) shares that DA is "the perfect family and I always love dancing with them." Once again proving that DA is a place that these members go to for a second home. As Jessica Chao (12) reminisces on her past years she remembers when "we won state against several teams." Although they can have fun together, they also compete to win and most times they come out on top. So if anyone is ever considering joining DA, go for it, there will be memories made that can never be forgotten. On that note, Dance Appreciation is hosting their next variety show on Dec. 3 and anyone is welcome to sign up! If one thinks dance is not interesting, their minds will change when they come and see DA perform, so come out and support!
Leave a Comment
About the Contributor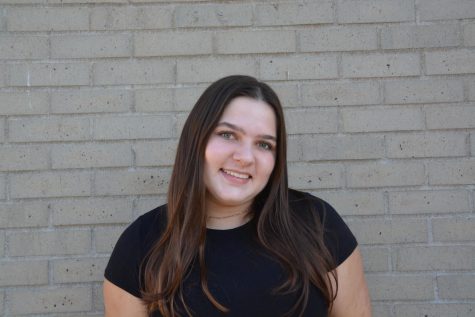 Madelyn Pelle, Copy Editor
Madelyn is currently a junior at Aliso Niguel High School and this is her second year on the newspaper. She enjoys practicing and competing with the school's...