How Effective is Red Ribbon Week?
The annual Red Ribbon Week celebration at Aliso Niguel just ended last week and students have differing opinions on the effectiveness of the events. From posters to dress up days, ASB goes all out to encourage people to not use drugs, but do people actually listen? 
Red Ribbon Week was not only established for schools in California but for places all around the world, happening every year from Oct. 23 to Oct. 31. As students grow older, they begin to actually see the purpose of this week, but not many pay attention to it. Most are excited to participate in dress up days and attend football games, not actually focusing on "saying no" to drugs. 
At most times, teenagers are immature and think the posters are all a joke, but they are there to spread awareness about the drug abuse that affects people all around the world. Each year, more and more young kids are exposed to drugs and don't realize how harmful they are. Schools want kids to live a successful life, so having assemblies or dress-up days is not just for fun, but to bring attention to issues that need to be solved. 
On the other hand, Melody Le (10) noticed that "it definitely makes people more aware that drugs are not very good and it is a good reminder." In some ways, it does allow a time for people to reflect on their life choices. But if people are not using drugs, they just push it aside. However, I feel as though more action should be taken so that a difference can be made such as talking to students in-person about the side effects of drugs or changing methods to make it less childish.
But there are some positive attributes that follow Red Ribbon Week. Leah Nelson (11) says, "it's also a good way for students to get involved as well." Luckily Aliso Niguel does allow dress up days that make people want to participate, but it is not usually to inspire others to not use drugs. Most just use it as an excuse to wear pajamas for a day or be tropical to prepare for the football game. 
Although Red Ribbon Week is essential for establishing how harmful drug use is, a few more steps need to be taken for it to actually make an impact at Aliso Niguel.
Leave a Comment
About the Contributor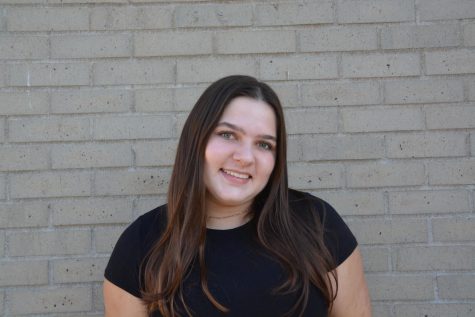 Madelyn Pelle, Copy Editor
Madelyn is currently a junior at Aliso Niguel High School and this is her second year on the newspaper. She enjoys practicing and competing with the school's...