Best Ways to Stay Productive
  As students begin to prepare for finals and maintain grades for their progress reports, stress levels are high and it is easy to fall behind. However, tips and tricks from peers and teachers may promote productivity as the first semester closes.
  As a teacher, it is important to stay organized and create a healthy learning space for students. Mrs. Harlan, an Algebra 2 and Calculus teacher at Aliso Niguel High School, shares her favorite tips and tricks she has picked up throughout her years at Aliso Niguel. Mrs. Harlan elaborates on the quote, "What you feed grows." She explains how, "what we put effort into will flourish and what we do not will remain stagnant. Keeping this in mind helps me to stay productive." She continues to explain the importance of putting effort into things that are important for you. To her, "teaching, raising [her] children, or fitting in quality time with [her] husband" are things with value that she chooses to "make the effort and feed those elements of [her] life." As a student, it is important to pour our energy into our grades, homework and notes, but to also be able to continue to put effort into things outside of school, such as sports, jobs or being social with friends and family. Mrs. Harlan advises her students to "feed the things in their life that makes them happy, but to also make time to feed things in life (like academics) that will make them more well-rounded and benefit them in their life beyond high-school".
  From a students perspective, productivity can seem a lot harder and completely different. Eden Wallin, a junior at Aliso Niguel shares, "I plan ahead and get my work done before it's due so that I'm not stressed." Avoiding stress at all costs can create a better learning environment and can inspire students to work to the best of their ability.
  By communicating with teachers and peers, students can pick up new tips and tricks that can help them stay productive this year.
Leave a Comment
About the Contributor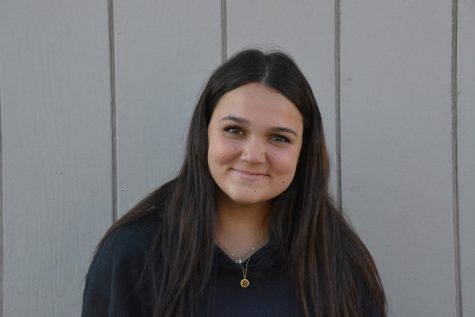 Lauren Sherlock, Staff Writer
Lauren is a junior at Aliso Niguel High School, and looks forward to her first year writing for the Growling Wolverine. She spends her time playing lacrosse,...