iPhone 13 Overview
The multinational technology company, Apple, has grown in wealth and influence since 1976 when it was founded. It all started in a garage where college dropouts Steve Jobs and Steve Wozniak created their first computer. Their goal was to make devices small enough for people to conveniently carry around. Apple released its first product, the Apple Computer 1, in 1976.
From those humble beginnings, the company has exponentially grown since. The iPhone 13 was released on Sept. 24, 2021, only a year after the iPhone 12's release. Ever since the iPhone X, Apple has removed the home button to increase the screen size. 
People can choose to buy the iPhone 13, mini, Pro or Pro Max depending on what size they want, screens ranging from 6.1 to 6.7 inches. New and fun colors for the iPhone 13 include pink, blue, midnight, starlight and red. Midnight is black and starlight comes in aluminum white and silver. Unfortunately, green and purple are unavailable for this model. However, the iPhone 13 Pro and Pro Max can only come in graphite, gold, silver and sierra blue. 
The iPhone 12 and 13 are actually very similar, but the iPhone 13 has a better processor and has a higher maximum brightness. The iPhone 13 is also a bit heavier, but has a longer battery life. The most noticeable difference between the two is the camera quality and modes. The iPhone 13 has a cinematic mode which allows the object of focus to be sharp and makes the background beautifully blurred. Apple advertises that people can now make movies from their phones. 
When it comes to pricing, these devices aren't cheap. The iPhone 13 is around $100 more expensive than the iPhone 12, its market price being $799. For those looking for a less expensive option, the iPhone 13 mini is priced at $699. However, Cassidy Duenas (10) notes that it might not be the greatest idea to "buy the early stages of its release … just to get a couple new features."
Mariam Taheri (10) also points out that "the extensive use of technology will increase our interdependence with it." She wants to remind everyone to take a break from technology sometimes and connect with others personally.
Nevertheless, Apple has come a long way from two ambitious entrepreneurs working together in a garage. It has developed into one of the largest and most well-known technology companies in the world. With the completion of the iPhone 13, everyone will have to be patient for the next impressive model to be released. 
Leave a Comment
About the Contributor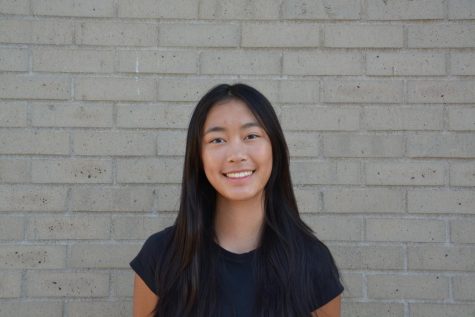 Eunnie Wu, Copy Editor
Eunnie is a junior at Aliso Niguel high school and is starting her second year in the Growling Wolverine. She is involved in Link Crew and swim, and in...