Is it Safe to Have Halloween Parties yet?
 The year 2020 brought sadness to many people's lives by the cancelling of plans and the quarantine mandates. Although these precautions are all very important, it has been more than a year and people are wanting to celebrate holidays with friends and family. Since Halloween is approaching, there is a lot of anticipation about what this day will bring and if it is even gonna be the same as years prior.
The Covid-19 vaccine has now been allowed for all people ages 12 and up and if one decides to get vaccinated they have much less of a chance of getting the virus. Lex Smith (10) points out that "if participating in a Halloween party this year, all attendees should make safe choices, wear masks, and preferably be vaccinated." Opinions are different for every person, but the best option, if a Halloween party is wanted, is either to wear masks or have all guests be fully vaccinated. These precautions are in place just so that everyone can have a good time without being in fear of exposure.
Everyone is so excited that the world is reopening and people are allowed to see friends, but the virus is still present and there is a possibility of getting infected. With the vaccine, there is a smaller chance, which is why Halloween parties are being hosted. However, some do not listen and still decide to have parties with people attending that do not focus on the dangers of the virus. Nevertheless, there can be steps that people can take to have safer opportunities for parties such as having them outside or with a smaller guest list. 
Anya Minaie (10) notices that it would make sense to have Halloween celebrations be allowed since "we're back in school and a lot of other social gatherings are allowed again." As students, we are back in school with thousands of other students almost everyday which is less safe than having a party with a smaller number of people. California has opened mainly everything for visitors, but there are rules to provide a safer environment such as wearing a mask if not vaccinated. If people take these same rules to Halloween parties, then there is no reason that they should not be considered safe. Halloween is just around the corner and as long as people are being responsible, there is a way for everyone to have a safe and fun holiday.
Leave a Comment
About the Contributor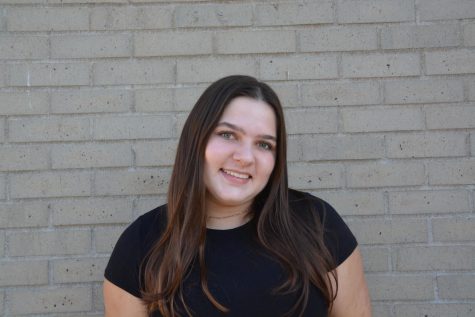 Madelyn Pelle, Copy Editor
Madelyn is currently a junior at Aliso Niguel High School and this is her second year on the newspaper. She enjoys practicing and competing with the school's...