Big Wins for Cross Country
Girls and Boys Cross Country competed at the Orange County Champs, located at Oak Canyon Park, on Oct. 16. 
The Girls Cross Country varsity team placed first in their division and finished ninth overall in Orange County. The runners for the varsity team were: Lauren Schuerger (12), Danna Ibarra (11), Casey Jones (12), Bella Kravitz (12), Jade Hans (11), Peyton Phillips (10), and Arushi Verma (10).
"Winning OC Champs both individually and as a team was an experience I will never forget. It has been a dream of mine since my sophomore year, so it is very exciting knowing all of the hard work the team and I have put in paid off," stated Casey Jones (12), a captain for Girls Cross Country. 
The Boys Cross Country team placed third overall. The runners for the varsity team were: Brennan Foody (12), Sankalp Shastri (12), Kaito Cotter (12), Josiah Miranda (10), Diogo Ribeiro (11), and Evan Abelos (12). 
Josiah Miranda and Brennan Foody received All-County status for placing top seven in the county. 
"I thought the meet went really well. It was a different course from what we ran a few years ago. It was a really good cross country course but it was a challenging course. So times were not quite as fast, but the athletes rose to the occasion and ran well. I was really pleased. It bodes well for the end of the season and for the guys who want to run track," said Coach Walsh, head coach for the Boys Cross Country. 
Individually, Brennan Foody (12) placed second overall in OC with a time of 15:14.4. In her divisional race, Lauren Schuerger (12) finished first with a time of 19:03.4. 
"The experience at OC Champs was amazing! I really think it was a turning point for this season leading up to league finals," said Lauren Schuerger. 
"The teams were really small, so the races were really small. It was just an interesting thing to see that everybody's being affected [by COVID] the same. But it ended up being more competitive for us than we thought it was going to be," commented Coach Middlebrook for Girls Cross Country.
The season has two races left. On Oct. 21, they will be competing at Mount San Antonio College (Mount SAC). It is considered to be an "iconic" course in Southern California and known around the United States as one of the biggest cross country meets of the year. The course is difficult and Olympic trials used to be held there.
League Finals will be held the following week on Nov. 2 for the girls and Nov. 4 for the boys. If the teams qualify, CIF will take place in the following weeks. 
Casey Jones (12) said the team's goals for the remaining races are to run personal bests and place well to secure a spot for CIF and become league champions. 
Coach Middlebrook added that practices for Girls Cross Country have been going really well. "We struggled at first with injuries and commitment issues because of COVID, but everybody is back into the swing of things."
Leave a Comment
About the Writer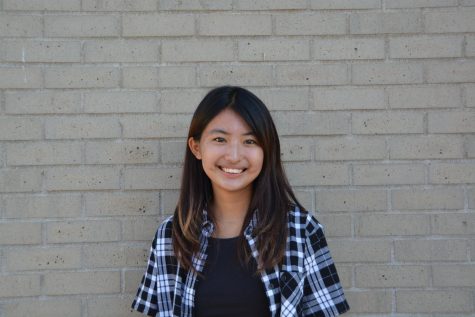 Kiara Azuma, Senior Editor
Kiara is a senior at Aliso Niguel High School and this is her third year writing for the Growling Wolverine. She is excited to be part of the school newspaper...