Early Action vs Regular Decision
  As the first deadlines of college application season approach, many students are thinking about what admissions path they would like to take this fall. Many schools offer different plans for submission, but how does one know what will be the best for them?
  Schools can generally offer three different admission tracts: early decision (ED), early action (EA), or regular decision (RD). Some schools give these alternative names, but these are the most typical variations that one would see.
  ED is what is known as "binding," meaning that if you apply ED and get in, you are obligated to attend that school. This is also often referred to as Restrictive Early Action (REA). 
  EA deadlines are often around the same time as ED ones, but EA admissions are not binding. They are used as a way for students to express interest and get a decision sooner without being obligated to attend that school.
  Most ED and EA deadlines are in the beginning of November, allowing students to find out about their admission status by December or January. This can be very exciting for students who are hoping to find out their decisions earlier, but can also mean more stress.
  Applying ED or EA means that you will likely have to start your application process earlier so that you can have everything in on time for the deadline. RD will often give you more time to finalize your application depending on the school.
  However, applying ED or EA definitely has its benefits. It allows students to be compared to a smaller applicant pool, and many schools see early applications as a sign of commitment and dedication.
  RD deadlines for the majority of private schools tend to be in the beginning of January. This gives students time to write essays and send transcripts, and is also not binding. 
  Most students will take the RD route because it makes more sense for a senior's schedule with the stress of the first semester of senior year. It also allows schools to see first semester grades which can be helpful to those using first semester to get their GPA up.
  It is also not recommended to apply early to a school if you know your application will be stronger come January. It is better to send a strong application in RD than a weaker application during ED or EA.
  Also, because of the binding nature of ED, you can only apply early to one school, meaning it has to check all your boxes if you decide to apply that way. That is the main difference between ED and EA, as many schools will allow you to apply EA to multiple schools.
  Some schools of course only offer one way to apply, and do not provide multiple deadlines for students to choose from. This is similar to the University of California system.
  Overall, the way one chooses to apply should be based on what will be best for them and their goals, and is of course, dependent on what a school offers. Good luck to everyone applying to schools this fall and winter!
Leave a Comment
About the Writer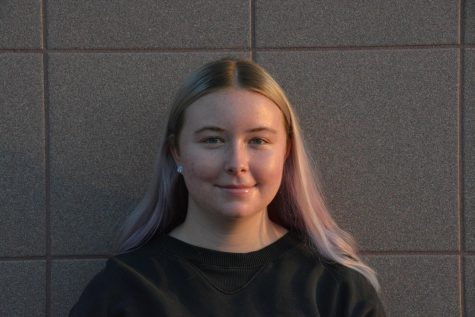 Jessie Blattner, Layout Editor
Jessie is a senior at Aliso Niguel who is looking forward to her last year writing for the Growling Wolverine. She loves playing with her dog and making...