Students' Halloween Costumes
  As Hallowen is just around the corner, students are making their final preparations for their costumes. After the past two years being somewhat limited because of Covid, students are open to more options this year. 
  With anime becoming increasingly popular, many are dressing up as characters from their favorites. Lisa Ishida (11) plans on being Kiki from Hayao Miyazaki's film, Kiki's Delivery Service. Josh Ferrer (11) and Riana Villamil (11) both plan on being characters from the manga Chainsaw Man which is getting animated later this year. 
  Popular costumes this year seem to be a witch and a pirate. Customizable and easy to prepare, these costumes take on a certain popularity with all grade levels.
  A meme that has been trending for the past few months based on the hit game, Among Us also gives the popular costume idea of being the "imposter." 
  Other funny costumes are also being seen this year. Vivian Miller (11) and Hosanna Eyob (11) are both planning to be Adam Sandler, a popular American actor.
  Classic scary costumes are also taking up a popularity this year. Shauna Saadai (11) is going to be a dead bride.
  Overall, many creative costumes are going to be seen as students are finally able to have more freedom due to not being as limited because of Covid.
Leave a Comment
About the Writer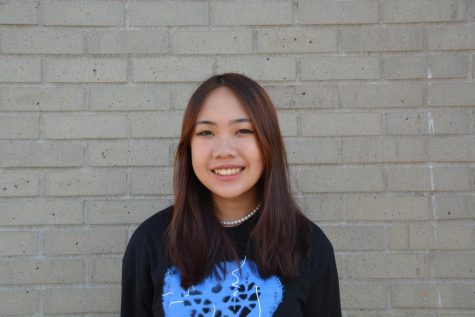 Keilani Abad, Photographer
Keilani is a senior at Aliso Niguel, and this is her second year of being part of the newspaper. She enjoys listening to music and playing video games....