Updated Vaccination Mandates in California Schools
Governor Newsom announced that when the FDA approves the vaccine for all students above the age of 12, the vaccine would be required for students for the following school term.
Students would have to receive the vaccine to attend school, such as the required vaccines of measles that they have been forced to receive for years. Parents opposed to vaccine requirements have been speaking out against the mandate, stating it to be a violation of their child's rights. Some parents are even thinking of pulling students out of school and homeschooling them.
There is a legal loophole as parents are allowed to have their children exempt from the mandate citing any "personal belief." The reason for the loophole is that the vaccination is being forced through regulation and not any legislative form. If the State Legislature voted to remove the personal belief policy, vaccinations would be required without excuse. 
The date of vaccination requirements is not completely known but has been speculated to either be Jan. 1, 2022, July 1, 2022, or Jan. 1, 2023. There has been backlash from anti-vaccine groups, with the majority of the groups citing incorrect information such as the vaccine being more harmful than the disease itself. These groups have been suing school districts for mask mandates, but have been very unsuccessful in this pursuit. 
Even though there are those against the mandates, an overwhelming majority of students and parents support the vaccine and the mandate in general. In the State of California, there have only been 26 COVID-19 related deaths involving kids between the ages of five to 17. Officials have argued that once students receive the vaccine, the number of deaths in the following years would only be a handful, involving the worst-case scenarios of covid. 
The L.A. County has been one of the first school districts to have vaccination requirements, setting an example for other school districts. Students performing extracurricular activities will be barred after Oct. 31 if they do not have their second dose. Students will also not be allowed on campus for school after Jan. 1, 2022, if they are unvaccinated. Only time will tell what the requirements will be for the Capistrano Unified School District.
Leave a Comment
About the Contributor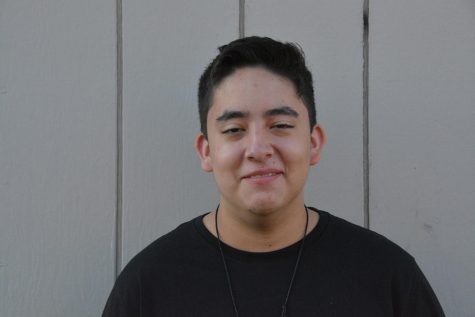 Armando Rodriguez, Staff Writer
Armando is a Senior at Aliso Niguel who loves stepping outside of his comfort zone and is super excited to write for the newspaper for his last year. He...