New York Vaccination Requirements Threatens the Jobs of Hospital Workers
On Sept. 27, New York governor Andrew Cuomo's vaccine mandate for New York healthcare workers went into effect. The new Lt. Gov. Kathy Hochul's administration was told about this mandate beforehand, and she is also going to enforce it now that she is in office. According to the New York governor's website, "all healthcare workers in New York State, including staff at hospitals, and long-term care facilities (LTCF)… will be required to be vaccinated against COVID-19 by Monday, September 27." These workers needed to have received their first dose by Sept. 27 to continue working.
There are around 650,000 healthcare workers that could be affected by this new mandate. According to Gov. Kathy Hochul, roughly 92% of those workers have been vaccinated. Hospital staff who refused to get the shot lost their jobs on Tuesday, which, according to the Wall Street Journal, forced some nursing homes to, "stop admitting new patients and hospitals to warn of longer wait times." 
To offset these effects, the governor signed her fourth executive order, which declared that physicians, nurses, and many specialty healthcare workers licensed in another state and in good standing with New York State would be allowed to practice within the state, "without civil or criminal penalty related to lack of licensure" (Exec. Order No. 4: Declaring a Statewide Disaster Emergency Due to Healthcare Staffing Shortages in the State of New York). The order also allowed the National Guard to be dispatched to help, but so far that has not happened. 
In the Federal District Court in Utica, 17 plaintiffs argued that the mandate goes against their First Amendment right to practice religion and that it intrudes on federal anti-discrimination law. David N. Hurd, the judge hearing the case, has "temporarily barred the state from trying to force any hospital or nursing home to fire a worker seeking a religious exemption," according to the New York Times. However, hospitals can still refuse to grant religious exemptions, and they can still fire workers for being unvaccinated.
On Thursday, Sept. 30, a temporary restraining order was placed on the mandate by a judge after three healthcare workers alleged in a lawsuit that the order violated their religious rights. These workers out of Long Island and Syracuse were represented by We The Patriots USA. The panel of three judges granted the workers a religious exemption.
The new governor, Hochul, has also been targeted for her statements surrounding the vaccine. In their arguments against the vaccine, We The Patriots USA have focused part of their argument on Hochul because of her statement at a church on Sunday. She says, "I know you're vaccinated, you're the smart ones, but you know there's people out there who aren't listening to God and what God wants." 
We The Patriots USA's lawyers have said in court papers that this statement demonstrated, "a special hospitality toward people of a particular faith." The governor has declined to comment on this litigation to the New York Times and other outlets.
Leave a Comment
About the Contributor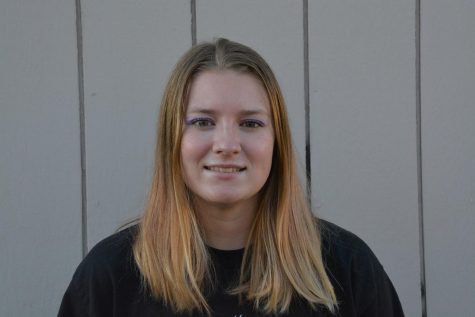 Allison McCutchen, Staff Writer
Allison is a senior at Aliso Niguel High School and this is her second year in the newspaper. She enjoys playing softball with her team, and loves to read...