Free Meals For All Students
Since the start of the pandemic, schools in California have offered free breakfast and lunches for students. For the 2020-2021 school year, the Capistrano Unified School District Food and Nutrition Services Department announced meals would be free of charge regardless of family income. However unlike last year, students must enter their student ID when getting their meal. The free meals will continue indefinitely since the State of California expanded upon the current program. 
  On Mondays, breakfast is served before school from 8 a.m. On block days, breakfast is served from 7:30 a.m. Breakfast is also available during passing periods before lunch. 
  The breakfast menu includes Honey Nut Cheerios, cinnamon rolls, bagels with cream cheese, oatmeal chocolate chip bar, and pizza sticks. Lunch menus vary depending on availability. Some of the foods served are pizzas, spicy chicken sandwiches, Uncrustables, grilled chicken salads, and burritos. Students must also receive a side of fruit with their meals. 
  According to the employees working in the school kitchen, the spicy chicken sandwich is the most popular food item. For breakfast, the oatmeal chocolate chip bar is the most popular item. The pizza stick is a very close second.
  Items such as bottled water or a side salad do have additional costs, and are not included in the free meal program. 
  According to the CUSD Food Nutrition Services, there is a nationwide food shortage, and the "district is experiencing unavailable items or last minute menu replacements from [their] distributors." The shortage also applies to packaging like trays and utensils.
 Director of Food and Nutrition Services, Kristen Hilleman, stated that the demand for meals increased by 34 percent. Figuring out the amount of meals that need to be prepared is a challenge for the staff, especially having to adjust to the shortages. 
  "We have experienced food shortages spanning from yogurt and milk to baby carrots and beef patties. Every week we are having to adjust our menus to offset an item or two or three we are short. We are very particular with the food we procure for our students. Now we are having to take whatever is available to ensure we have food available." 
  She also expressed the difficulty of trying to staff the kitchens. They had lost over 60 employees throughout the pandemic and now have an increasing amount of open positions. This issue creates longer lines for getting meals and the need for more assistance. 
  "We are experiencing the perfect storm of labor and supply shortages rolled up with increased participation. It is awesome and horrible all in one." 
  As of now, the food services' main goal is to have enough inventory to cover meal service every week. Ms. Hilleman wishes to see the menu expand after the shortages balance out. 
  She hopes to "increase entrée offerings, bring back organic produce, and work with student groups for taste tests and menu selections." 
Leave a Comment
About the Contributor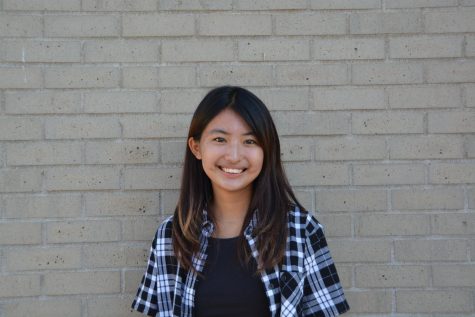 Kiara Azuma, Senior Editor
Kiara is a senior at Aliso Niguel High School and this is her third year writing for the Growling Wolverine. She is excited to be part of the school newspaper...