Free Britney—Jamie Spears Suspended From Conservatorship
  On Sept. 29, a judge suspended Britney Spears' father, Jamie Spears, as her conservator after 13 years. A court date is scheduled on Nov. 12 to review and consider fully terminating the conservatorship. 
  "This suspension is directly what Britney wanted, she does not want Jamie in her life," stated Mathew Rosengart, Britney Spears' lawyer. 
  Britney Spears thanked her fans and the #FreeBritney movement on Instagram for their "constant resilience in freeing [her] from [her] conservatorship."  
  The suspension takes place after Jamie filed to step down from the conservatorship in August. 
  According to California Courts, a conservatorship is when a judge appoints a responsible person or organization to manage the finances and care for another adult.
  Since 2008, Jamie Spears has controlled his daughter's finances and aspects of her life. He petitioned to be her conservator after Britney raised public concerns of her mental welfare: going through a public divorce, being admitted to hospital and rehab, shaving her head, hitting a photographer's car, and losing custody of her children. 
  As her conservator, Jamie Spears had access to all documents and records of Britney's estate. He controlled who was employed for positions. He could use her money to pay for legal matters. Jamie had full possession of her house. 
  Under the conservatorship, Britney—allegedly—was forced to work and perform her Las Vegas residency shows. 
  "My management could sue me if I didn't follow through with the tour. It was very threatening and scary, and with the conservatorship, I couldn't even get my own attorney," stated Britney Spears. 
  On June 23, Britney spoke out for the first time during a court hearing regarding the conservatorship. She revealed her feelings, stating, "I want my life back. It's been 13 years and it's enough."
  Britney Spears also stated, "I've lied and told the whole world I'm okay and happy, it's a lie. I thought maybe I said that enough, maybe I might become happy because I've been in denial, I've been in shock. I am traumatized."
  The court hearing resulted in a wave of support for Britney Spears, especially from fans supporting the #FreeBritney campaign. Many celebrities, such as Mariah Carey, Cher, and Justin Timberlake, expressed their support on Twitter.  
  As of recently, Netflix released a documentary titled "Britney vs  Spears," which highlights the different perspectives of people who knew Britney and her experience with the conservatorship. Britney Spears' former managers, boyfriends, attorneys, assistants, and backup dancers share their views in the documentary. Starring journalist Jenny Eliscu and director Erin Lee Car, they investigate Britney's case. It provides a deeper look regarding the court documents and medical evaluations given to Britney Spears that determined the approval of the conservatorship. The documentary was released on Sept. 28. 
Leave a Comment
About the Contributor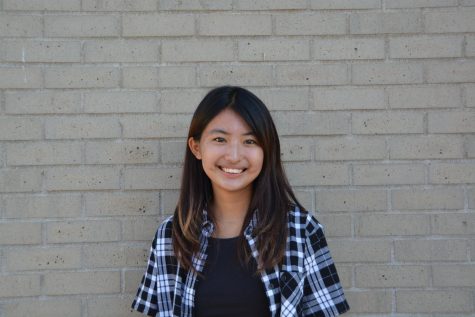 Kiara Azuma, Senior Editor
Kiara is a senior at Aliso Niguel High School and this is her third year writing for the Growling Wolverine. She is excited to be part of the school newspaper...