Halloween Costume Ideas
   Halloween is approaching and people are feeling the excitement more and more everyday. Whether the joy comes from decorating or eating candy all month, everyone is able to find something to look forward to in October. The struggle every year is finding what costume to wear since it is a fun way to portray one's own personality; no one wants to make the wrong decision.
  Since COVID restrictions prevented plans to celebrate last year, this time people are able to enjoy the rush of trick-or-treating or having a party with friends. Some may take costume inspiration from new TV shows or movies and others are excited to create group ideas with friends again. Whether one decides the day before or a year ago, there is always time to create an epic Halloween costume. One can go with the classic vampire look or take something new and dress up as the berries and cream trend on Tik Tok. There were popular movies that came out that can be a spot for inspiration such as Black Widow or Luca characters.
  Melia Ramirez (11) gives a new perspective on creative costume ideas such as "skeleton dog or cat" and "dead version of a nursery rhyme or Disney character." While it is great to take the classic skeleton or disney princess look, she sees Halloween as an opportunity to put a unique twist on something. It is always exciting to make a statement on Halloween and surprise people with new ideas.
  Alana Keithley (11) sees that it is possible to make something awesome for a cheap price, suggesting "Five Below [since it] has pretty cool light up purge masks." Nearby places such as Five Below give opportunities for iconic ideas at an inexpensive cost. Whether someone has a small budget or wants to make their own costume with expensive fabrics, there is a chance for everybody to have something to make their costumes their own.
  Halloween is approaching in just a few weeks and have no fear since this article has just the right ways to get started. Never be afraid of what others might think of what you are wearing–always be yourself.
Leave a Comment
About the Contributor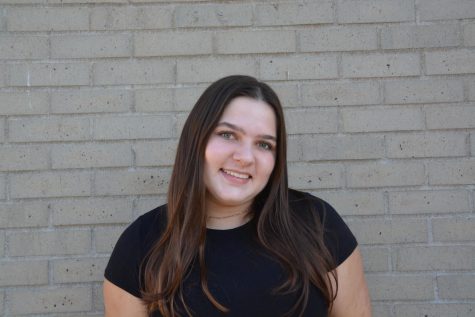 Madelyn Pelle, Copy Editor
Madelyn is currently a junior at Aliso Niguel High School and this is her second year on the newspaper. She enjoys practicing and competing with the school's...