Kurt Chesney Commits to the All American Bowl
Kurt Chesney, a senior here at Aliso Niguel, has been selected to play in the All American Bowl in 2022, an all-star high school football game that is held annually in San Antonio, Texas at the Alamodome.
  Chesney has been playing football for around ten years and has a great appreciation for the game. He expressed "I love the team aspect of the game. I am very close with my teammates and the camaraderie of football is unlike any other sport."
  He has been a member of the Aliso Niguel football team for the past four years, and has played on the varsity team for three of them. His skills have proved a great asset to the Wolverine football team, and he is a captain for this year's team.
  Chesney's main position is as a long snapper, a specialist on a football team that snaps the football longer distances in a game during field goals and attempts to earn an extra point. This is their only job on the field, which is what makes them a specialist.
   Chesney is nationally ranked long snapper, and has committed to the Air Force Academy to play on their football team. On top of his athletic achievements, Kurt is also a great student.
  He has been enrolled in Honors and AP classes throughout high school and was recognized for his achievement on the PSAT by being named a National Merit Scholarship Commended student.
  For players to be selected to play in the All American Bowl they must be selected by a committee and often have to go through a combine, a series of athletic tests. Chesney explained, "I competed against some of the other top snappers in the nation at a long snapping camp and won the opportunity to play in the All American Bowl."
  Only 100 people are selected for each AAB, 50 for the East and 50 for the West. So few players get selected that it truly is an honor to compete in the All American Bowl. Chesney said, "It was a dream come true and I feel very fortunate to have earned such an incredible opportunity."
 According to the All American Bowl website the AAB was specifically founded "to give athletes the opportunity to compete against the best at their level in an all star or team game setting at quality sports facilities."
  Competing at this level is an amazing opportunity for players and gives them the chance to learn new things and gain new experiences at state of the art facilities. Chesney noted "I am excited to work with the best high school football players in the country, and I can't wait to compete with the best of the best."
  Chesney said that he's not too nervous, and he seems to be going into the game with a very positive attitude. He stated "I hope to represent my school well and I can't wait to just have fun and play football at the highest level I can."
  He will have some of his coaches as well as his family there to support him during the AAB, and will hopefully help bring the Western team to a victory. The game will be broadcasted on NBC on Jan. 8, 2022, so tune in to support Kurt Chesney.
Leave a Comment
About the Contributor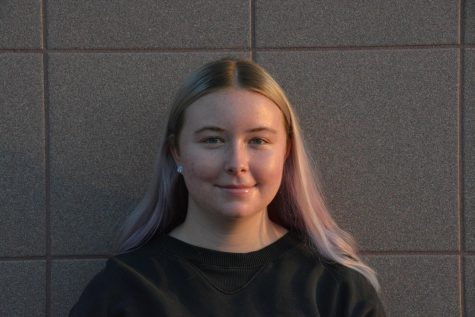 Jessie Blattner, Layout Editor
Jessie is a senior at Aliso Niguel who is looking forward to her last year writing for the Growling Wolverine. She loves playing with her dog and making...