France Pulls Ambassadors from the US and Australia
Following a new agreement made between the United States, the United Kingdom, and Australia, France has made the decision to recall their ambassadors from the U.S. and Australia.
   On Sept. 15 the U.S. and U.K entered a partnership with Australia called AUKUS. According to a media statement from Prime Minister Scott Morrison, the purpose of AUKUS is to provide Australia with assistance in developing their "cyber capabilities, artificial intelligence, quantum technologies, and additional undersea capabilities."
  The first initiative Australia wants to tackle is obtaining nuclear-powered submarines. The U.S. and the U.K. are a great help to Australia because of their experience with nuclear power. According to the Prime Minister's media statement they have promised "to deliver at least eight nuclear-powered submarines for Australia."
  Although this seems like a great way for Australia to modernize their military while strengthening their alliances with two powerful countries, issues arose due to their previous agreements with France.
  Prior to AUKUS being solidified, Australia had made a $66 billion submarine contract with France in 2016. France had planned to assist Australia in creating an elite diesel-electric submarine fleet with Naval Group, a French defense contractor company.
  France felt betrayed by Australia for making a deal with other countries, and also felt that the U.S. had stabbed them in the back by agreeing to AUKUS when they knew about the 2016 deal. 
  This anger is what prompted France to recall their ambassadors, with French Foreign Affairs Minister Jean-Yves Le Drian saying the move "reflects [the] exceptional seriousness of announcements made on Sept.15 that constitute unacceptable behavior for allies."
  But Australia argues that France should have seen this coming. Defense Secretary of Australia Greg Moriarty has voiced his concerns about the delays in the France deal to a Senate committee saying "It became clear to me we were having challenges… over the last 12 to 15 months."
  Despite the clear betrayal felt by France, Australian officials continue to justify the decision. They felt that it was clear that the relationship with France was rocky, and that there were many signs pointing to it being a failure. 
  For one, Australia needed new submarines by 2026, the year when their current Collin-class submarines were set to retire. According to Politico, "the first Barracuda couldn't be delivered until 2035 or later, with construction extending into the 2050s."
  There were also many delays in the project. It was reported by ABC Australia that the design contracts would not be ready to be signed before 2019, three years after the initial agreements were made between the two countries.
  The costs for the project were also growing. France had raised the expected cost by over $20 million dollars, and this was not appealing to Australia.
  With all these things in mind, the Australian government had determined that leaving their agreement with France would be the most productive move for them. All the countries involved hope the AUKUS can be a way for Australia to gain a "technological edge" according to the media statement from the Prime Minister.
Leave a Comment
About the Contributor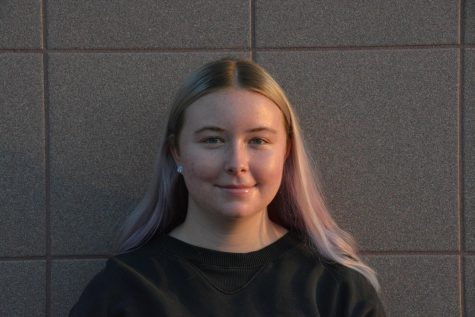 Jessie Blattner, Layout Editor
Jessie is a senior at Aliso Niguel who is looking forward to her last year writing for the Growling Wolverine. She loves playing with her dog and making...