Seniors Guide to College Applications
  As seniors begin their final year of high school, they prepare for life ahead of them, and for many that includes college. The college admissions process can be stressful and confusing for those who do not know what they are doing. Ms. Nguyen encourages students to visit cusd-futureology.org to find answers to any other questions they might have.
  The first step in the college process is to make a final list. This can start as early as 9th grade, in which students can start thinking about what they want to do and deciding what is important to them in a college, thinking about things like academics, sports, and location. By 11th grade, students should be finalizing that list and start thinking about personal statements and essays, as well as application details.
  According to Ms. Nguyen, one of the most important things students can do throughout high school and senior year specifically is to document all activities and accomplishments because colleges with a holistic review want to know about students as people and their life outside of school, and having it all in one place will help to be able to relay that information to them much easier.
  By senior year, students should have their list finalized so that they can focus on those specific schools and those applications. It is very important to keep this list organized and very detailed. This list should have all of the deadlines for each school to stay on top of everything and not get caught off guard by due dates. 
  The final list should be balanced between reach schools, match schools, and safety schools. Reach schools are colleges that are still possible to get into, but are not guaranteed because you may be short in some areas of the application. Match schools are colleges that grades and qualifications align with well and that is a realistic goal for you to get into. Safety schools are colleges that the student is overqualified for or has a much higher chance of getting into. Having a balanced list is vital for ensuring that there is a school to go to no matter what. 
  Once students have their final list and understand the deadlines, the next step is to work on the application and personal statement. This is the time when they should get their letters of recommendation from teachers and work on the essay and other information. 
  The essay is an influential part of the application because it allows admissions officers to understand who the applicant is outside of their grades and test scores. According to Ms. Lynch, it is important to write the essay so that it reflects who the student is as a person and why they are unique. Students can get help writing their essays from Futureology at cusd-futureology.org. Ms. Nguyen suggests that students record themselves answering the question out loud in order to write the essay the way in their own voice.
  Students also need to make sure that they apply for the Free Application for Federal Student Aid (FAFSA), which is the only way for students to get financial aid for college. This is very crucial because without it, scholarships and financial aid is impossible to get. Once applications are submitted, they should start seriously hunting for scholarship opportunities, as most of them ramp up during spring time, after applications are done.
  The final big step is to apply to colleges of choice. Although they sound like the same thing, early action and early decision are two very different types of applications. Early action is not binding, meaning students can apply to multiple colleges at once, and results come back earlier than general admission students. Early decision is binding, and by applying for early decision students promise to rescind other applications and choose that school if they get in, which could potentially be dangerous if you change your mind and decide it is not the school for you. Both early applications have a higher acceptance rate because there are less students applying for them than there are for general admissions.
  It is important for students to remember that college is not their entire life, just a small part of it and there is always a path to their dreams, even if it's not the first path they tried. A student's happiness and success is not based on the prestige of the school, but on the work that is put into it. Students can get involved at any school they go to, and that is how they can make the most of their college experience.
Leave a Comment
About the Contributor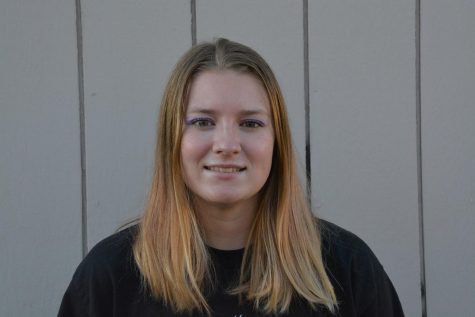 Allison McCutchen, Staff Writer
Allison is a senior at Aliso Niguel High School and this is her second year in the newspaper. She enjoys playing softball with her team, and loves to read...