Comparing Online vs. In-Person
  Beginning this school year, many students were excited to go back to their normal routines of attending school in person. Compared to attending school in an online setting, attending school in person, despite some minor differences, has proven to be better for learning. 
    Many students experienced a variety of issues while having to attend class online. One of the most prominent of these issues was that students who experienced internet difficulties such as unstable Wi-Fi missed class for reasons out of their control. Unable to do anything about this issue, many students were forced to miss valuable class time.
   Another noteworthy concern of online school was that many felt as if they missed the social aspect of school where they would be able to interact with their peers. While many teachers implemented the use of breakout rooms, it was used as work time where students were not able to discuss freely.
   Even those we were able to attend school in person felt as if they were missing an essential aspect of their school life.
   "Even when I got to attend school in person for a while I still felt like I was missing a certain part of school," commented Chelsea Homans (11).
   Being in person has also allowed for better interaction with teachers and more access to help. While the bell schedule was altered last year to accommodate students needing a work period at the end of class, many teachers simply used this as extended class time which left students with little time to ask for help in private.
  This especially became an issue with letters of recommendation because students felt as if they were not able to demonstrate their intellect properly. 
   Despite it being hard for some to adjust back to in person school, many also find this new schedule to be beneficial. Students feel that in person classes are more interactive and overall easier to pay attention to. Not only this, but it also makes it easier for students to communicate with their teachers. 
   However, returning back to "normal" has also been very hard for students. Getting back into a regular routine of attending in person school everyday is a large contrast to classes last year, where students learned to become more comfortable learning within their own home. The overall environment of being in real life school is a drastic change for many.
Leave a Comment
About the Writer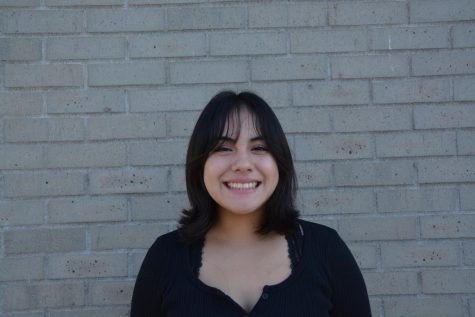 Ashley Aguirre, Senior Editor
Ashley is a senior at Aliso Niguel High School. This is her third year writing for the Growling Wolverine Newspaper and she is now a Senior Editor. In...