School Spirit is Back
  As Aliso Niguel students head into their third month of school, school spirit is at an all time high. After not being able to show their pride for over a year due to Covid restrictions, students are very excited to be back at school activities and sports, and the excitement is felt by everyone. 
  At the "Teal Out" football game on Friday September 3rd, the "Neon Out" football game on September 10th, and the Homecoming Game on Friday September 24th, hundreds of students proudly represented Aliso Niguel in their various costumes and outfits. The crowds were overjoyed to be back at football games, cheering loudly and enjoying teal "bombs" of color in the student section. All of this fan support was rewarded when ANHS was awarded "Student Section of the Week" by OC Student Sections on Sep. 5th.
   In addition to football games, volleyball games have also been filled with highly spirited students. Aliso Niguel's girl's volleyball has been enjoying a large crowd with organized cheers and encouraging posters. Parker Harrison (11), a student at Aliso Niguel who has attended many of the recent volleyball home games explains "The student section at volleyball games is super hype and the energy is insane, that's why I go to almost every game." 
  Similarly, boys water polo has had quite a few students cheering them on at home games.  
  Additionally, students happily participated in the Homecoming Spirit week with monochrome Monday, Tie Dye Tuesday, Denim Wednesday, Band Tee Thursday, and Decades Friday. 
  "I love how our school does a really good job of dressing up and showing up to events. It makes everything a lot more fun," states Colin Barker (11).
  ASB has been very motivating and encouraging students to show off school spirit. At the start of the school year, they opened up a student store. Brooke Diab (12) explains "The student store is a place students can buy merchandise to show off year round." The student store has been very helpful in raising school spirit since it allows for an easily accessible way to buy Aliso Niguel clothing including hoodies, shirts, and more. It is open during lunch every day of the week.
  2021 has been a different year for ANHS and students look forward to upcoming pep rallies and sports games where they can continue to show off their school pride, cheer on their friends, and enjoy the high school experience. 
Leave a Comment
About the Contributor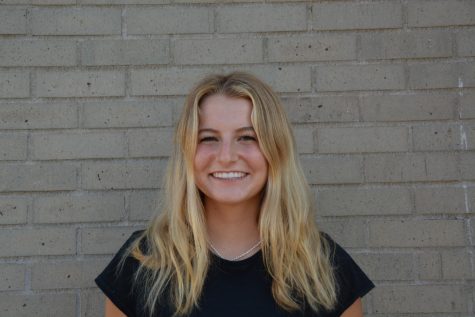 Grace Balducci, Staff Writer
Grace Balducci is a senior at Aliso Niguel. She enjoys reading, baking, and going to the beach with friends and family. She looks forward to getting to...