Boys Cross Country Preparing For Their Season
  Boys Cross Country began their training in the beginning of July, with tryouts being as early as June. They are preparing for a season return with invitational meets and continual improvement of their runners. 
  Coach John Walsh explained that tryouts were held early to get an idea of how much training people had been doing during COVID-19 season. In July, they started aerobic training and as the school year neared the team began doing harder, repetitive workouts. About every three weeks, the coaches would increase the intensity of their training to build towards their first race. 
  However, the temperature during this season has been an obstacle the runners have had to adjust from morning workouts to afternoon workouts. The runners new to the team are not as used to the larger mileage and intensity, as they develop aches and pains. 
  "So far, we haven't had to make any huge adjustments for training due to COVID, but I always try to refine it per athlete based on their level of fitness," he said. 
  Coach Walsh expressed his excitement of how their fastest runners are going to do as they had been training hard for the season. He is also excited about the freshmen and their talent. He can see them having a big future with cross country. 
  The team is looking forward to more normalcy in their season and attend bigger, traditional invitationals where more athletes are involved. The Boys Cross Country usually attends the Woodbridge Invitational where potentially thousands of students compete. Still unaware of how COVID-19 protocols will go, they face a level of uncertainty. They hope to get into the Division 1 Championships in October. 
  This year's captains include Brennan Foody (12), Sankalp Shastri (12), Evan Abalos (12), Broder Thompson (12), and Kaito Cotter (12). They are stepping up in terms of athletic abilities and leadership with stretching and cheering on their teammates. 
  The most important goal for the whole team and this season is "getting through the season successfully and healthily." 
  Other goals Coach Walsh has for the team are to train smart and avoid injuries. He would also love to see his varsity team advance to CIF. But as a whole, he would like to see the team do as well as possible from varsity all the way to freshmen in the South Coast League. 
  "We have at least one athlete that I think could move well into CIF and potentially even to the state meet, and that's Brennan Foody." 
  The team motto for the team has been inspired by Coach Walsh's reinforcements of the importance of staying hydrated, nutrition, and sleep. 
  "They've joked in the past about getting a shirt that just says 'HNS' on the back for hydration, nutrition, and sleep. So sometimes those are the last three words I say before we do our team break." 
  Coach Walsh has been coaching the Boys Cross Country for 19 years. He has been head coach for 18 years and an assistant coach for one year. 
Leave a Comment
About the Contributor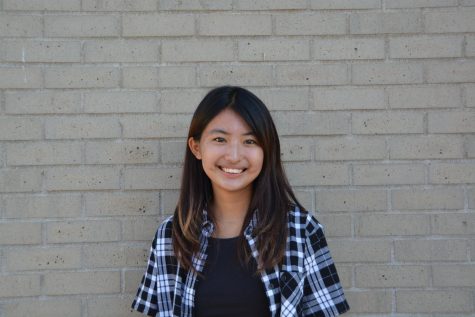 Kiara Azuma, Senior Editor
Kiara is a senior at Aliso Niguel High School and this is her third year writing for the Growling Wolverine. She is excited to be part of the school newspaper...