COVID-19 Guidelines for the New School Year
  Although COVID-19 still remains a prevalent part of student life at Aliso Niguel High School, guidelines for the 2021-2022 school year regarding the virus have adapted to the much needed social aspect many students missed while in a completely virtual school setting. Compared to last year, ANHS is seeing safety policies that are constantly being remodeled to ensure the safety of students and staff, while also maintaining a sense of a normal school environment. 
  The most obvious distinction between COVID-19 guidelines compared to the 2020-2021 school year is the fact that students are not required to wear face coverings outside this year. 
  Ryan Saadai (11) explained his thoughts on the topic saying "I think it's great that the school is being more flexible" however he agreed that "it's also important for people to keep it on in any public space when it's needed."
   Furthermore, the social distancing that was common last year in the classroom and during lunch is no longer considered essential. 
  Eva Jabbari (12) explained that "with the no mask mandate outside, it's honestly a little uncomfortable but given the new research it makes sense that outside air is safer."
  If a student on campus were to test positive for COVID-19, there is a specific procedure in place that our school uses to prevent the further spreading of the virus.
  Mrs. Puccinelli, an assistant principal and the head of the COVID-19 team at ANHS explained that "When we get a report for a positive COVID [test], we begin to ask questions to the families; all the details of when they started showing symptoms, and when they tested positive."
  Similarly to last year, COVID-19 cases have to be disclosed by families in order for them to be reported by the school. 
   "We rely on the students and parents to be forthright with us and to tell us 'someone tested positive' or 'we have a close contact,'"Puccinelli explained. 
  Parents or students who desire to report a case or close contact regarding Covid-19 can do so through the attendance line. When these cases are reported, an investigation takes place in order to identify where that individual has been and who they have been in contact with. To maintain the privacy of the person who the investigation is being conducted on, the name of the student is not given to teachers unless it is needed. 
  Puccinelli described how the process involves having to speak to the teachers of a potentially infected student to obtain a seating chart that helps determine who is considered a close contact. 
  "Anybody who is within six feet for a total of 15 minutes for a 24 hour period, whether they had a mask on or not, is considered a close contact," Puccinelli added. 
  Regarding quarantining for students who have been infected, the number of days required to quarantine depends on each case. On average, the days needed for quarantine if you are close contact or infected is ten days.
  If someone is a close contact, after five days they can test themselves for COVID-19 and if the results are negative you can return to school on the eighth day. If next to someone who is positive for COVID-19, people who are in close contact have to be quarantined from the day they started showing symptoms or the day they tested positive.
  However, this policy does not completely apply to vaccinated students. Those who are already vaccinated only need to quarantine if they test positive for COVID-19 or if they are showing symptoms; otherwise no quarantining is necessary. 
  In order to make COVID-19 tests more widely available, after September 1st the district will be issuing COVID-19 testing kits for families of students. 
  If students are quarantined and are having to miss school, a similar system as that of an absence is used for managing their workload. Depending on how many days the student is gone, that is how many days they receive to make up any lost work. 
  "If you're out for quarantine, work with your teachers, try to stay connected, try to get as much as you can done" advised Puccinelli. 
  For outdoor sporting events, there will be a similar policy as lunch, meaning that face coverings are not required for those who do not wish to use them. For indoor sporting events, there is a maximum of 1,000 spectators as well as required facemasks for everyone except the athletes. 
  It is important to note that procedures for COVID-19 are subject to change. Mrs. Puccinelli explained that "we are constantly being updated by the CDPH and the Orange County Health Department, they work together with the Orange County Department of Education."
  These organizations work together to come up with regulations for the Capistrano Unified School District. For those looking for a complete safety plan, it can be found on either the ANHS website or the district website. 
Leave a Comment
About the Contributor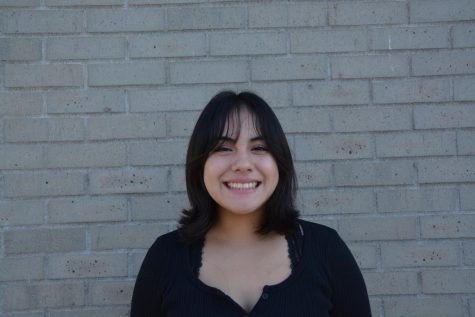 Ashley Aguirre, Senior Editor
Ashley is a senior at Aliso Niguel High School. This is her third year writing for the Growling Wolverine Newspaper and she is now a Senior Editor. In...