Guidance Receives an Update
With all students returning back to Aliso Niguel High School for the first time since March of 2020, students were bound to see improvements at school. One aspect at Aliso that has significantly improved throughout the last year was Guidance. Aliso has introduced four new counselors to the staff this year to ensure they can assist students in every aspect of their schooling and educational needs.
     Mr. Nichols, the Assistant Principal, coordinates all aspects of the Guidance and Counseling Department at Aliso. He says, "As a school, we expanded our counselors to support students' academic, social, and emotional needs.  We hired four new school counselors.  This increased our counselors from two to six on campus."
     In the past, Aliso has had a strong team of academic advisors, but they felt the need to update their team of counselors to show students that they are not only there for students academically, but also socially and emotionally. After an unprecedented year, full of stress, anxiety, and everything being unsure, Aliso felt that counselors would be essential as students are now returning to school.
     Mr. Nichols also explains, "Our new School Counselors are Tonya Whiteside, Rachael Chifo, Carolyn Koyama, and Rachel Jacobs."
     Some of the names listed above were already a part of the administration at Aliso. They were academic advisors prior to this year but became school counselors this year.
     It could be agreed upon by many that the last year, enduring COVID-19, took a strong mental and emotional toll on many people. Aliso felt that it was extremely important to add more counselors in order to strengthen and reinforce the team. Teens in modern society often feel the need to share their feelings and emotions with someone that they trust, and the new team of counselors can do just that.
     With the change to the number of school counselors that Aliso now has, many students' academic advisors also changed. Students can figure out who their academic advisor is based on their last names. Although Guidance overall has seen a drastic change, Aliso feels this change will be vital to the success of all of their students.
     Overall, the changes that have been made to the Guidance aspect of Aliso Niguel High School are to better the success of the students. With their new changes, Aliso's Guidance seeks to improve the academic, social, and emotional aspects of their students' educational lives.
Leave a Comment
About the Writer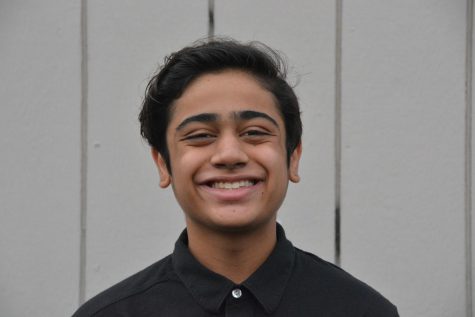 Anesh Solanki, Editor-In-Chief
Anesh is a senior at Aliso Niguel High School who is excited to continue his journey in the art of journalism as the Editor-in-Chief of the Growling Wolverine....