Aliso's Popular Restraunts
Aliso Viejo is home to many new and popular restaurants, many of which are located in the Town Center. Anybody looking for a place to dine, celebrate, or even study, can find a restaurant to suit their needs at the Town Center. 
Opening in Spring of 2021, The Chop Stop is a new restaurant serving fresh, healthy, salads that quickly became popular. This restaurant appeals to workers, people on the go, students, and anyone who wants a nutritious meal served fast and locally. After asking what it was like to work at a new and busy restaurant, an anonymous employee at the Chop Stop and student at Aliso Niguel High School replies, "It's really cool because everyone is new at [the job] so you don't feel like the 'new person' since everyone is the 'new person'". This employee encourages teens at Aliso Niguel High School to apply for a new restaurant, and assures them that it is not as scary as it seems and that it is easy to connect with other workers. 
Although new restaurants can rise to popularity quicker than one may think, they can never beat out Aliso Viejo's classic spots. In n Out, Chick-Fil-A, and Raising Canes are inevitably some of Aliso's most popular drive-thrus. These spots always have the longest lines and I doubt anyone would disagree with the fact that these are some of the best places to eat in Aliso. Every Friday night after an ANHS football game, these places are completely packed with students and athletes waiting for a good meal and conversation with their peers. Many students, including Haley Schmuhl, a junior at ANHS, believe that one of the best parts about Friday football nights are, "eating at In n Out after the game and getting to see so many people I know". Restaurants like these bring together the community for a fun and memorable 
time, and allow students to socialize and connect with one another outside of a school environment. 
Leave a Comment
About the Contributor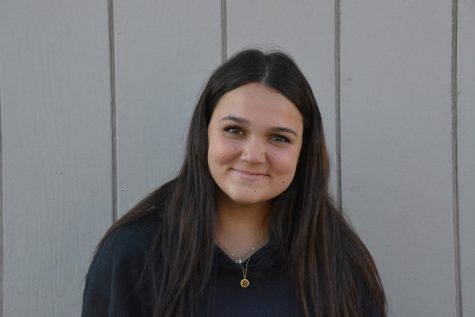 Lauren Sherlock, Staff Writer
Lauren is a junior at Aliso Niguel High School, and looks forward to her first year writing for the Growling Wolverine. She spends her time playing lacrosse,...