Meet ANHS's Newest Counselor, Mrs. Rodriguez
After the leave of Mrs. Brennan, Ms. Rodriguez is serving as ANHS' substitute counselor for the spring semester. Counselors are still assigned by last initials, A-K for Ms. Rodriguez currently and L-Z for Ms. Liegler. "For a little about me, I grew up locally in Lake Forest and attended UCLA for my undergraduate bachelor's degree. I earned my Masters in Education and P.P.S. Credential at Concordia University in Irvine. My free time is full of watching or playing sports, painting, watching Netflix, hiking, or hanging with family."
Since her arrival, Ms. Rodriguez has been working with Ms. Liegler to brainstorm new additions to the ANHS Counseling Canvas page. Mrs. Brennan had done activities last semester including a "Stress Reduction Week" much like ASB events and encouraged students to post their participation on Instagram tagging @anhsactiveminds to keep students engaged. Ms. Rodriguez says, "I think Mrs. Brennan's idea of engaging students in school activities while keeping them comfortable was a great start. I'd like to do something similar and make good use of our Instagram page."
"I also think the Discussion Boards are a great way to keep students afloat during these times. Especially for students at home, it gives them a chance to interact with each other outside of class–which I know for a fact they all miss," she says. Currently on the Counseling Canvas page, there are two discussion boards open: Work and General Questions. Comments and replies have been sparse even in first semester, but Ms. Rodriguez believes that creating new available activities can help students. Things to break the dull routine most kids have developed during quarantine can give them something to be excited about or look forward to. 
And of course, Ms. Rodriguez is open to one-on-one chats for students working online and for students who attend in-person. The counselor's office next to the library is still open to those coming to school. Those online can send Ms. Rodriguez or Ms. Liegler a Canvas message to set up a zoom meeting. Both counselors are available 7:30 a.m. to 3 p.m to help with any communication with teachers or for simply venting to, as well. 
About the Writer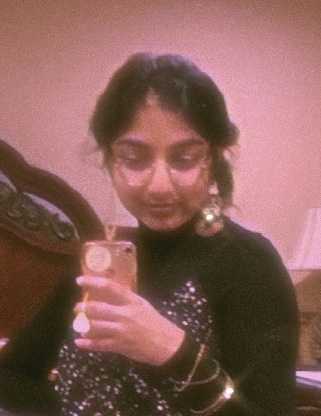 Sumehra Jamal, Staff Writer
Sumehra is ending her high school career with one last bang! This is her first year in Newspaper, testing the waters of journalism. Outside of reporting,...