Peace Out!
Well, class of 2023, we did it! After four long years, we finally did it. 
  I started my newspaper journey in my sophomore year of high school, and I have never regretted it, not for one second. Although I started the year of COVID, it has been a fantastic part of my four years at Aliso Niguel. Of course, I've had some…experiences… at ANHS, but this one has been the best. Absolutely no regrets when it comes to taking this "class". I say "class" because to me it's never really felt like a true class, it's always felt like an opportunity to voice my opinion, be myself, and hang out with friends. 
  I've been able to talk, to meet new people, and to learn how to be more open to experiences. I truly developed as a person. I'd like to take a moment to thank everyone in the newspaper for everything, especially Alvarez who has always been there for me to talk early in the morning. I don't think I would have stayed sane in high school had it not been for this class, especially for the donut, bagels, and breakfast Fridays ;). I would also like to thank the coffee maker in Alvarez's room, it has gotten me through countless mornings. 
  Thank you to teachers like Dr. Belanto, Mr. Morgan, Mr. Schnieep, Mrs. Klasna, and Mr. Biggs for always (being) fun and being one of the highlights of my time at Aliso. Although there were times when class felt like forever, you all could switch it up and still make it a good class. Thank you for everything. 
  Newspaper has taught me a lot about everything, whether it is storytelling, communications, and even my own opinions. It has been such a unique experience. I have never had a class where we can discuss such serious topics, but also remember to have fun. 
  If I had one piece of advice to the underclassmen it would be to try new things. I was not planning to take Newspaper, but after seeing the now-graduated newspaper staff's presentation in my freshman-year English class with Mrs. Villasenor, I took a leap and tried something new. 
 High school, even though four years feels like a long time when you are in it, it went by in a flash. Make sure that you have a good time, remember to have fun, branch out, and find yourself. 
Peace out and good luck!
Leave a Comment
About the Writer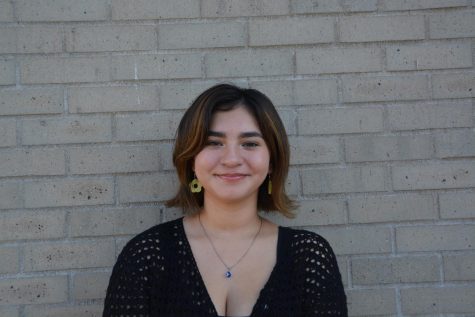 Mia Roman, Social Media Coordinator
Mia Roman is a senior at Aliso Niguel High School. This is Mia's third year on the Newspaper Staff. In her spare time, Mia enjoys listening to music and...