Are Seniors Ready For College?
As the senior class of 2023 at Aliso Niguel prepare for graduation, they get ready to go to college.
Aliso Niguel prepares its students extremely well for what college brings academically, but becoming ready for adulthood comes on its own. 
For the four long years that the students have spent at Aliso Niguel, they have put in blood, sweat, and tears into their academics. They have spent countless hours on their many honors and AP courses throughout their high school careers. 
From these classes, they have gained time management skills, academic knowledge, and what it means to be academically involved. These are all necessary skills to have when taking college level courses.
College is not only about taking high level classes that will lead to majors. College is about venturing into adulthood while living on your own and balancing school, work, and your life. 
Even though many seniors are academically ready for college, they are not physically or mentally prepared for the drastic life change. 
For the students who are moving to live on their college campuses, they are expected to live on their own away from their parents. This means that they will now have to cook for themselves, take care of themselves, and rely on themselves rather than rely on their parents.
Some people see this as a change that they are not yet ready for, but others are beyond ready for that step in their life. 
When asked if she thinks she is ready for college, Riana Villamil (12) replies, "I do not think anyone is ever going to be ready, because we are all graduating high school, we are all ending our current chapter and starting a brand new one. The possibilities that will be brought by that new chapter are endless, and I think that is what makes us feel not ready."
Kiara Azuma (12) disagrees when she states, "I am ready with the sense that I have a pretty good idea of what I am doing and where I am going, so with my recent research about my college and what to expect, I am starting to feel ready and excited for a new stage in my life."
Life is like a book, and you never know what will happen in the next chapter. Hopefully the next chapter for our seniors is a good one.
Leave a Comment
About the Contributor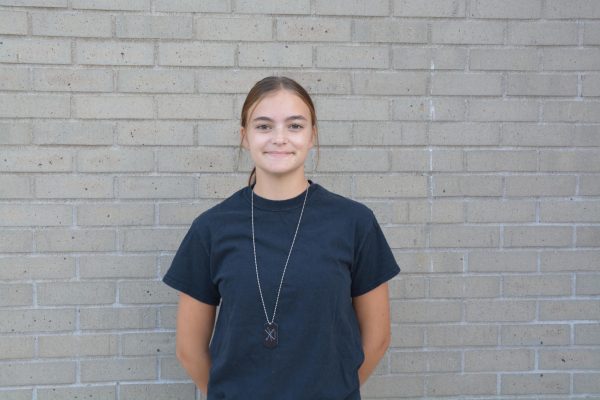 Paige Derenard, Copyeditor
Paige is a high school junior at Aliso Niguel, and this will be her second year in newspaper. She is also captain of the Color Guard team, and loves to...