Best Rom-Coms for Valentine's Day
Romantic comedies, or in other words rom-coms, are widely loved for their light and comical depictions of love and the human experience. These movies are enjoyed for their romantic plots and "happily ever-after" endings. 
Rom-coms are quite popular and according to Statista, they have grossed approximately 1.36 billion US dollars within 2021 throughout the US and Canada. And now with Valentine's day, around the corner, the holiday of love and romance, there is going to be a major spike in rom-coms viewed. Many choose to spend this holiday at home with comfy blankets and delicious popcorn.
When asked for rom-com suggestions, students at Aliso Niguel High provided a plethora of answers.
Alaina Villa (10) recommended that you watch 10 Things I Hate About You, starring Julia Stiles and Heath Ledger. The film is based on a book which is centered around an angsty teenager, Kat Stranford, who gets asked out by Patrick Verona, who has the reputation of being the school's "bad boy", because another student pays him to. Alaina loves this movie because "it's very funny and Patrick and Kat make an absolute power couple." 
It is also commonly loved for its infamous singing on the bleachers scene.
Another student, Kate Collins (10) highly recommended The Princess Bride. The movie came out in 1987 and was, and still is, highly regarded because of its adventure elements. The film stars Cary Elwes as Westley and Robin Wright as Buttercup. The story is centered on the trope of soulmates as it takes audiences on a fairytale-like journey when Westley and Buttercup work to find each other after a long separation. Kate expressed that she loves the movie so much because "it never fails to make me laugh and put me in a good mood".
Another amazing rom-com is She's All That according to Avery Covington. The movie is set in an American High School and follows Laney Boggs, an artistic and closed-off student, and Zach Siler, the school jock and class president. Laney is played by Rachael Leigh Cook and Zach is played by Freddie Prince Jr. The film nicely depicts the stereotypes that are found in high schools, whether that be the nerd, jock, mean girl, or best friend. These depictions are why many grade students are so fond of the movie. They can relate to the characters.
According to Kayley Song (10), another noteworthy rom-com to watch this holiday is Set It Up. Set It Up is set in New York and follows the romance of two assistants of tyrannical bosses, who try to get their bosses to fall in love for some time off, but end up falling in love themselves. It stars Zoey Deutch and Glen Powell as the assistants, and Lucy Liu and Taye Diggs as the demanding bosses.
Lastly another great romantic comedy, that also takes place in New York, is How to Lose a Guy in 10 Days. The film is about a columnist Andie Anderson, and executive Ben Barry who use one another as they begin to date each other to make advances in their careers, but end up catching real feelings. It stars Kate Hudson who plays Andie, and Mathew McConaughey as Ben.
Leave a Comment
About the Contributor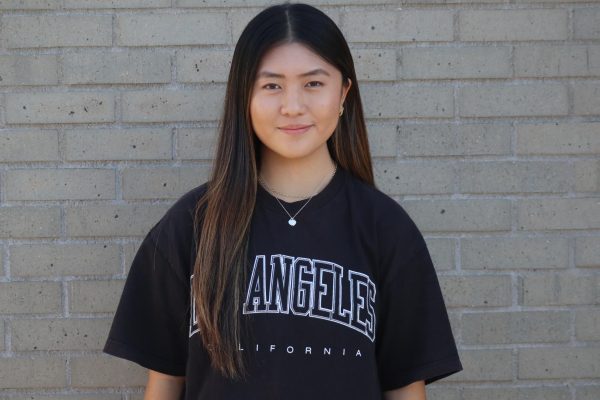 Victoria Baek, Layout Editor & Photographer
Victoria is currently a junior and this is her second year on the newspaper staff. She is also the president of Kindness Krew at ANHS and enjoys reading...