Former Teacher Accused of Being Cartel Fixer
Gabriel Zendejas Chavez is being charged with accusations of abusing his power as an attorney for the benefit of the Mexican Mafia. He is said to have been connecting the organization's bases of power behind bars and on the street. Chavez would be able to relay messages of violence and information on government informants through high security lockups, due to his privileges as a lawyer.
Chavez, a former high school chemistry teacher, was taken to trial, where the prosecutors called in multiple criminals who testified to his corrupt actions. However, the lawyer pleaded that he was merely a victim who was threatened into performing corrupt deeds, and a victim of authorities due to his intense defense of criminals.
Chavez, in tears, hinted at his dire situation when he stated in court, "There's no manual for this situation."
Chavez's value to the Mexican Mafia is argued to be unimaginable due to the heavy monitoring that members of the crime organization are subjected to. Major decisions are believed to be decided by a general agreement among its members, highlighting the importance of communication between members who are commonly scattered throughout state jails and prisons.
Chavez recounted his initial experience in being contacted by the Mexican Mafia. He claims that his name was provided to Robert Ruiz, a gang member serving time for drug possession, by a fellow gang member. A recently approved bill, Proposition 36, approved for inmates guilty of nonviolent offenses to receive a new sentence despite California's "Three strikes law," thus allowing Chavez to fight for a new sentence for Ruiz. 
In the courtroom, Chavez testified to feeling "A fear that if [Ruiz] felt I did a poor job, there'd be retribution."
Chavez visited other prisons for information about what a former gangster turned informant might testify to keep Ruiz in prison. His prison visits became known to one Luis Garcia, with Chavez being referred to as someone helping out the Mafia.
Chavez and Garcia both shared differing recounts of their first meeting. Chavez claims that Garcia was looking for legal protection while Garcia states the subject of Chavez's visits was securing a new sentence for Ruiz through illegal methods such as bringing violence to informants and witnesses that presented issues.
Garcia's description of Chavez's calm demeanor and his meeting with Garcia's neighboring cellmate, Jose Landa-Rodriguez, a significant controller of drug trade and extortion rackets in the county jails that brings in tens of thousands, seems to signal towards a more nefarious intent.
A 52 minute recording was presented in the trial that details a meeting between Chavez and Garcia about handling a bloody feud with a motorcycle gang, causing the murder of a member of the Mexican Mafia. Garcia claims that Chavez was suggesting the bikers give a significant payment to end the conflict.
Despite all the testimonies and evidence showcases, the jury was unable to reach a decision. After a split jury, the judge ruled a false trial and planned a new date in Jan.
Leave a Comment
About the Contributor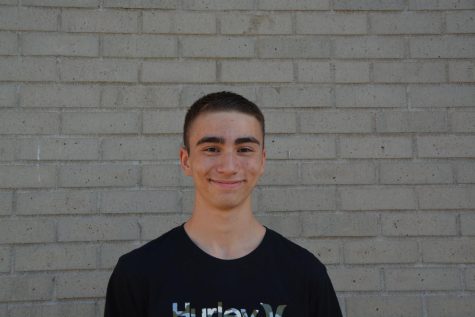 Stephen LaRocca, Staff Writer
Stephen is a Junior at Aliso Niguel High School and is excited for his first year in the Growling Wolverine. He spends his free time hanging out with friends,...